Achieve your vision by using a proven strategic management process.
We're not just software developers. We're not just practitioners.
We're partners dedicated to helping your organization see strategic success.
How We Work Together
REMOTE ADVISING

ONSITE FACILITATION
Remote Expertise
A dedicated strategy advisor will support the completion of your plan and its successful implementation.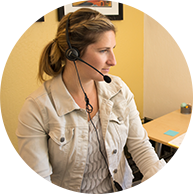 Assess the state of your plan
Your strategic planning expert will evaluate your plan to determine if it is implementation-ready. If your plan isn't ready for execution (or you don't have a plan), we can help get you to implementation.

Build your corporate strategy
We will help you build a strategic plan to drive your corporate vision.

Customized team training
We'll train your planning team on how to use our process and software to manage the execution of your strategic plan.

Upload and customize your plan
We'll upload your existing plan into the system and customize the software settings to match your organization's language and structure.

Establish a management practice
Create rigor and organizational discipline by establishing a management practice for keeping strategy and performance front-and-center.
Onsite Facilitation
Bring a senior strategist onsite to help you build a great strategic plan and put everything in place to manage its execution.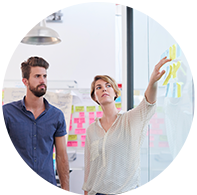 Strategic plan facilitations
Custom-built strategic planning sessions using proven methodologies, practical tools, and hands-on exercises to design a strategy to accomplish your vision.

Employee & customer insights
Our reseach team will tune in to your employee and customer insights to identify why you're winning and why you're not.

Team training
We'll help train your team to drive engagement and adoption of your strategic plan and its execution.

Tool integration
We'll upload your existing plan into OnStrategy's performance management system and customize the software settings to match your organization's language and structure.

Ongoing management
Your expert strategist will facilitate your ongoing strategy execution and drive your strategy reviews.
Execution Software
Empower your team to execute your strategic plan without the headache and complexity of spreadsheets.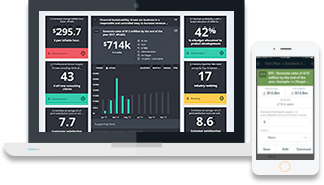 Unlimited users
Unlimited users so you can involve your entire team to create a consistent process and language for enterprise-wide performance tracking.

Organization-wide plan outputs
Our 12 different plan outputs include everything from your whole organization plan, department plans, and individual action plans.

Customizable performance dashboards
Make your strategy come to life by viewing your plan's real-time performance data in the Visual Performance dashboard.

Unlimited use of OnStrategy Mobile
Manage the performance of your goals in 30 seconds so your team can drive results from the bottom up.
We're here to help you accomplish your vision.
Let's connect and learn how we can make your vision a reality.