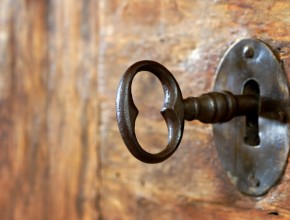 Planning is the Key to Weathering the Economic Crisis, Says Author and Strategy Expert
Strategic planning helps organizations stay nimble and flexible during tough times
Reno, NV (PRWEB) June 12, 2009 — Jack be nimble; Jack be quick; Jack figure out who to lay-off to keep your business afloat. That may seem like a joke, but with massive layoffs, bankruptcies and bailouts becoming more and more common, tough decisions have gone from an occasional necessity to a daily reality. According to strategic planning expert, Erica Olsen, organizations who want to best prepare themselves for braving the turbulent environment caused by the global economic crisis need to ensure they have a nimble, flexible plan in place to guide them through.
Olsen, author of "Strategic Planning for Dummies" and VP of Marketing for strategy consultants OnStrategy, says that now more than ever companies need well articulated strategy at work in their organization in order to ensure the kind of adaptability needed during a recession. "If you don't have a plan then you don't know where you're headed," says Olsen, "and more importantly, when challenges or opportunities present themselves you can't respond in time."

Well-built, flexible strategic plans, according to Olsen, offer clues to where companies can cut costs. "Right now the first thing for companies who are feeling the crunch is to see where they can trim expenses without reducing the value they offer their customers." According to Olsen, strategic plans that accurately display an organization's resources allow managers to make cost-cutting decisions based on facts rather than emotions. "Instead of acting out of fear or frustration, organizations that have a plan in place can weigh options and make confident choices based on what is best for the company."
Making quick decisions is especially important during an economic downturn, according to Olsen. "During a recession or similar circumstance, competition is increased and resources are thin; this is the time when missing an opportunity can spell disaster." Olsen explains that OnStrategy's previously published recession-planning toolkit, Strategy on a Shoestring, offers frameworks for quickly evaluating opportunities. "If you've planned well," says Olsen, "your organization can take advantage of opportunities like renegotiating contracts with suppliers or media outlets, or even capitalizing on struggling competition through purchases or mergers."
Olsen goes on to add that OnStrategy's own OnStrategy web-based strategic business planning software can be used right now to build a robust and flexible strategic plan for organizations of any size. "Because our application is internet-based," Olsen says, "users can log on from anywhere in the world to collaborate in creating a living, breathing plan that they can monitor or edit all year long." With features that include professional, on-demand reports, as well as email reminders, Olsen says that OnStrategy ensures that organizations' plans stay not only flexible but also useful to every employee.
About OnStrategy:
OnStrategy is an easy-to-use software application that enables any organization, regardless of size and budget, to build a comprehensive plan, effectively and easily track goals, create professional reports for every stakeholder and monitor implementation all year long.
About OnStrategy:
OnStrategy is a strategic planning firm that works with growth-oriented organizations to develop and execute their strategic plans. In addition to their online strategic planning system, the company is also a resource for other strategic planning tools, books, articles, workshops and facilitations.
About Erica Olsen:
Through OnStrategy's online client base and onsite strategic planning facilitation work, Erica Olsen has developed and reviewed hundreds of strategic plans for organizations across the country. She has also authored several strategic planning books including Strategic Planning for Dummies and was named Entrepreneur of the Year by The Business Report of Northern Nevada in 2007.
---