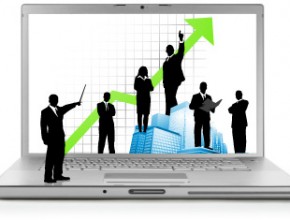 Here's something you can file under "I can't believe it – oh wait, yes I can." This is the kind of stuff that makes me wonder how most businesses are even still operating. Are you ready for it? 95% of businesses don't tell their employees what their strategy is. (source: Cognos report)
Seriously. Almost every business out there. It's information like this that makes my head hurt. So, that leads me to ask the question, why???
Do they forget to tell them?
Do they intend to tell them, but get distracted before sending out the email?
Are they afraid to tell them because they might steal the info and start a competitor company?
Maybe they're afraid that if they gave them what they want, they won't respect them anymore.
It's as if instead of proposing to my wife, I had instead locked away the ring in a safety deposit box and never even mentioned it- because heaven forbid she may lose it! Ok, kidding aside- you really need to communicate your strategy to your people. Putting all the effort into crafting a strategy and then treating it like it's a secret doesn't help anyone.
Employees need to know what your plan is. We crave it. Unless we know the plan, how can we see that our jobs have meaning? How can we know if the company is on track? What's to keep us from leaving to go somewhere else- somewhere that lets their people in on the company direction, and lets them know where they fit? Somewhere that's accomplishing their objectives.
If you have a plan, get everyone in on it today. It'll triple in value. Don't keep it locked up. (Thanks, "Be Excellent," for the info)
---