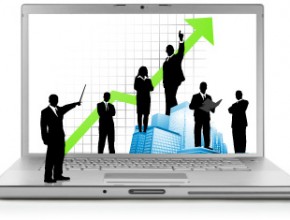 The Chief Executive Officer (CEO) is known as the premier leadership position in the corporation. This leadership position is often the epicenter of actions that can drive organization to success or failure.
How does a corporation deal with leadership and strategy problems or drastic changes?
What is the best strategy and organizational mind-set a company can have in this situation?
Both of these questions are answered by the example of Herb Kelleher.When Herb Kelleher, a previous CEO of Southwest Airlines, decided to move-on from his position of great power, he did something highly unordinary that shook the company in astonishment. Mr. Kelleher chose not one, but two successors. This untraditional way of passing leadership confused many in the company. Power, or "the conch," can be a difficult thing for leaders to share."Everyone believes that corporate success hinges on the abilities of a single exceptional leader.Does it have to be that way? Maybe not. Maybe over the next two decades, the Southwest succession plan will take hold and a different pattern will emerge".
This kind of paradigm shift is difficult to adjust to on both personal and organizational levels. Since there is no common historical pattern to reference, it is almost always impossible to forecast the affects of this kind of change.The bottom line is that an organization, and each person who independently helps to make up its structure, must chose to be dynamic and open- minded. Trustworthy leadership is the foundation of enabling a dynamic organization. The success that was achieved at Southwest under Mr. Kelleher's leadership is exemplary of what kind of leadership can warrant such trust.
---