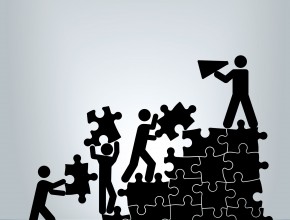 When was the last time you recognized someone?
These are tough times, no doubt. Companies in pretty much every industry have had to make hard decisions in the face of shrinking sales. If you're having to manage more with less staff, you're not alone.
BUT, this is no time to forget morale- in fact it's the best time to step it up.
It's easy to get caught up in the day-to-day, especially during tough economic times where most staff may be considered lucky to simply have a job, but just because the economy is leaner that doesn't mean people don't still need recognition. The value people receive from their jobs includes much more than just their paycheck. In a recent post titled How Much Recognition Do Employees Need? Anthony Portuesi wrote the following:
Think of the last time you were praised for providing your best efforts or the time you put into a particular project. How did you feel? Recognition doesn't always have to be a grandiose event. Even simple recognition of routine efforts can be the difference between an employee increasing productivity and silently looking for other jobs over their lunch hour.

In the research for their book, 12: Elements for Great Managing, Rodd Wagner and James K. Harter found that less than 1 in 3 employees can give a strong positive answer to the statement, "In the last seven days, I have received recognition for doing good work."
It takes thought, but every manager can make sure that their employees are recognized at least once a week. Think of the benefits of recognition- especially during a recession:
It's FREE (or at least cheap). You don't have to spend money recognizing an employee. How much does a good talk and an honest appraisal of work cost you, really?
The results can be immediate. If an employee is in need of some recognition, they may be less than motivated. For them, a dose of praise could inspire a dramatic change right away.
It makes you a better manager. If employee recognition isn't your strong suit, use it as a chance to grow and improve your own leadership skills.
Employee retention saves you money. It costs to train new employees- keep the ones you have happy and you win.
So, what simple, free gesture will you take today to encourage someone on your staff?
---