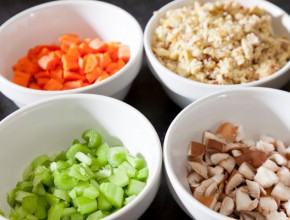 After the mission, goals, and objectives are clear, the next phase of developing  your strategy is to establish how you're going to achieve those items. A strategy provides the vehicle and answers the question "How are we going to get there with the resources we have?"
The goal of your strategy is to establish a guide that matches your organization's strengths with market opportunities to position your organization in the mind of the customer. Does your strategy match your strengths with how you will provide value and be perceived by your customers?
A good strategy focuses on efficiency through:
Achieving performance targets
Out-performing your competition
Achieving sustainable competitive advantage
Growing your revenue and maintaining or shrinking your expenses
Satisfying customers
Respond to changing market conditions
Basically, strategies keep your whole company acting together while strengthening the company's long-term competitive position in the marketplace.
In the 1980 classic Competitive Strategy: Techniques for Analysing Industries and Competitors, Michael Porter simplifies the scheme by reducing it down to the three best strategies. They are cost, leadership, differentiation, and market segmentation (or focus).
---