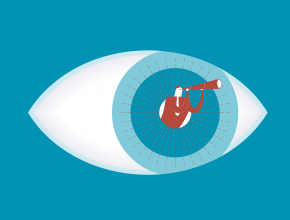 Performance dashboards of strategic plans are getting a lot of attention these days. Some of it is good, some of it not so much. But the concept is solid – surfacing the multitude of planning components that comprise your plan so it's in front of you keeps your strategy front-and-center.
Imagine for a moment–Of all the pieces within your strategic plan, which ones would you bubble to the top? Which ones would be the most important? Whether they're slapped into a Word document, compiled in Excel, or written on a white-board, there are just some nuggets that belong on top.
So, what's in your dashboard? Which planning elements are the right ones to use?
Let's start with what elements you have to pull from. If your plan is like most, there are a lot. For starters, there are:
Financial Metrics
Mission
Vision
Competitive Advantages
Upcoming Actions
Recently Achieved
Current Performance Metrics
Current Goals
It's a lot to choose from, right? So, which ones belong in your dashboard? It's easier to answer when you first ask yourself who is the audience the dashboard is for.
Strategy Leaders – Consider having a full, holistic view of your organization. As a strategy leader your job is to have a deep awareness of all the moving pieces and which planning components best reflect what's important to your organization.
Management Teams – Ask yourself, of all the planning components, which ones will drive the collaboration, cross-functional alignment, and ability for the management team to drive operational execution.
Individual Contributors – Remember, dashboards, however they're compiled and displayed, aren't just for strategy leaders and management teams. Most anyone within an organization can benefit by focusing attention on a dashboard. The key is to tailor and personalize it to what matters to the individual contributor. Most likely, it's the pieces that impact themselves.
Lastly, once you land on what's feeding your dashboard, or dashboards, remember to stay agile. Things change and so should your dashboards. Keeping Mission and Vision front-and-center might be a good idea at the beginning of the year, especially if it's recently been evolved, but they can be swapped out, if there's something more relevant to replace it with. There's only so much room in a dashboard so use the space wisely.
Want to see what your strategic plan would look like in a dynamic, single-page plan view with performance tiles that can be tailored to reflect your own dashboard design? Check out the new OnStrategy platform today.
---