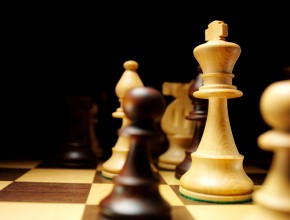 With all this buzz surrounding Charlie Sheen, I've begun to wonder if all this insanity is part of a "winning" strategy.  Is this just a publicity stunt, or is he really just that crazy?
Before you dismiss Sheen as clinically insane, note that he has passed all recent drug tests, and now receives more publicity doing even less work than he did as a star of Warner Brother's "Two and a Half Men."
Is a crafty publicist behind this explosive strategy that has catapulted him into the number 1 trending topic on the Web? There is reason to think so, as there's clearly a marketing mind behind the recent calls for an intern to join "Team Sheen" and boost his social media status to new heights. Could anyone but Sheen, break into the Guinness Book of World Records doing so little as to sign up for a Twitter account and use it? Though already famous, Charlie Sheen has climbed to an even more epic level of celebrity. The ball is in Sheen's court because no one can predict what his next move will be and can't stop watching him. That's a strategy!
Perhaps his next move will include a product release under the brand #TigerBlood.
If it is an act, and he always has been a convincing actor, you must wonder what vision is steering this publicity-generating monstrosity that has recently dominated Twitter and water-cooler chat. Having a vision to steer your future is absolutely critical in creating a strategy, and for those who need some insight in to generating a #WINNING vision statement, watch this video below where Strategy Expert Erica Olsen explains how to write your own.
---