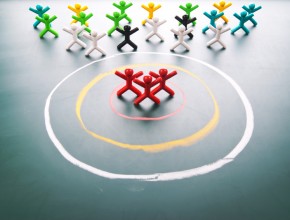 OnStrategy strategic planning software has been named a Finalist in the category New Product or Service of the Year in The 2009 American Business Awards! More than 2,600 entries from companies of all sizes and in virtually every industry were submitted for consideration in more than 40 categories, including Most Innovative Company, Best Management Team, Best New Product or Service, Best Corporate Social Responsibility Program, Best Corporate Environmental Responsibility Program. OnStrategy will be competing in the New Product or Service of the Year category for Computer Software – New Version.
We're all extremely excited about this, as our whole team worked hard to get us this far. We'd like to take a moment, though and highlight the hard work that our developers and designers have accomplished in the last year by listing some of the impressive features that have been added to our strategic business planning system, OnStrategy.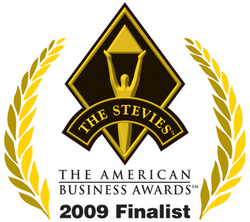 American Business Awards
April 2008
"View My" stuff: We have added a new feature at the top of the "Goals & Actions" page at the department manager/team lead and team member levels that allows users to toggle between "View My" and "View All" plan information. This means that these users can choose to view only their assignments according to their role or view the plan in its entirety. The default selection is "View My".
New viewing rights: Plan administrators now have the option of restricting the viewing rights of departments and/or team members to view the plan information of other departments and team members. The default selection is "No" restrictions. Account>Company Information>Restrict View
Develop your own goals: Department managers/team leaders and team members can now create self-assigned goals for themselves. This means that a department manager/team leader can add a department goal that supports a corporate goal. Likewise, team members can create their own goals that support a goal of their department.
Create cross-collaborative goals: Team members can now be assigned goals in support of another department. This action must be initiated by the team member's department manager/team leader or the team member; the plan administrator cannot do this. Please note that this action is not possible when view restrictions are turned on.
New execution reports have been added that include status/variance. Reports>Full StrategicPlan (with Status)>Executive Summary (with Status)>Action Sheets
August 2008
More customized terms have been added so users can now change more terms to better reflect their particular organizational language. Fields for pluralized terms have also been included. Account>Customize Terms
Decimal values are now accepted by the system for "Target" fields and "Scorecard" reporting.
Remarks in the "Comments" fields in the execution module now have a pop-up link to view comments instead of taking up space on the reporting page. Execute Your Plan>Track Goals
New reports include the Road Map and Scorecard. The Road Map is a summary of goals broken out by year according to the dates established during goal creation. If a goal rolls over into more than year, it will be reflected in each year. The Scorecard report is an overview of your organization's goals, measurements, and targets with dedicated fields to track both year-to-date and monthly progress.
November 2008
Goal Re-ordering: Plan Administrators now have the ability to re-order goals on the same level (i.e. an organization goal may be moved from under one strategic objective to another strategic objective, and a department goal may be moved from under one organization goal to another organization goal). Select the "Reorder Items" on the "Strategic Objectives and Organization Goals" page to re-order goals. Build Your Plan > Strategic Objectives and Organization Goals
Reports: New Roadmap report reflects objectives and goals by category and sorts goals by short-term, mid-term, and long-term. Also, reports are now available as PDF files for easier downloading and formatting.
Once again, we'd like to congratulate our designers and developers for the hard work that went into all of these new features, and for the work they continue to do in order to make strategic planning a reality for businesses all across the world. They don't often get the spotlight, but without their long hours and dedication we wouldn't be able to make the impact that we do. Once again we are all honored to be nominated by the Amercian Business Awards, and very grateful to have such a spectacular team to depend on, as well as a fantastic group of organizations that we have had the pleasure to work with.
---