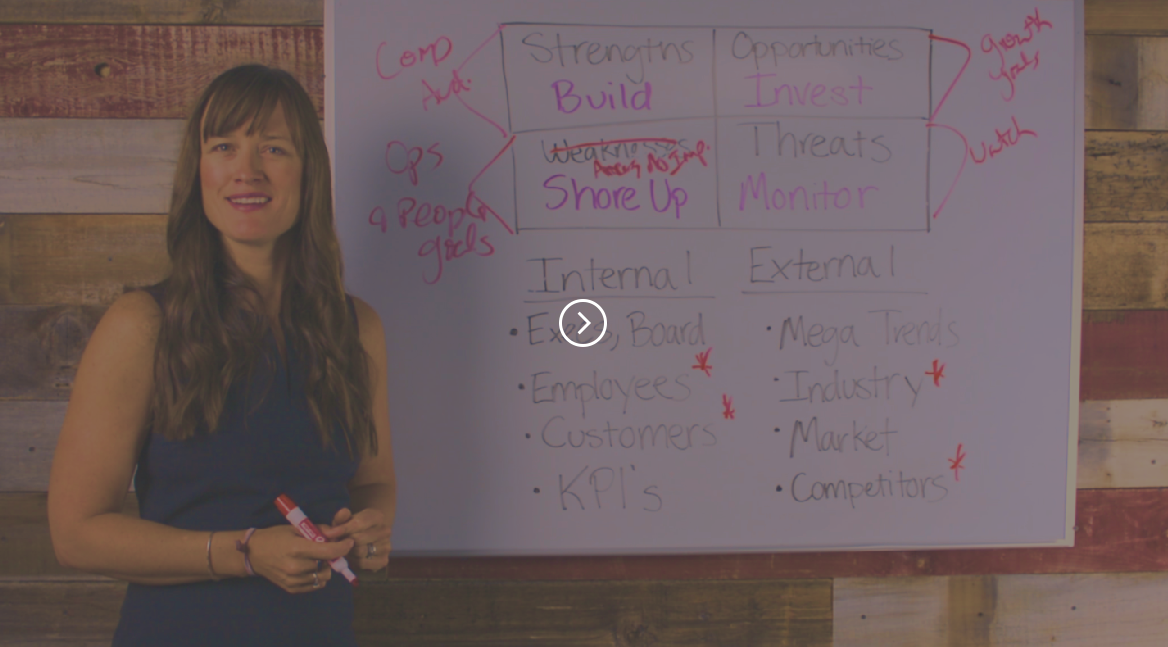 If you've ever been a part of a strategic planning process that didn't produce results, it's likely that it fell victim to one of these 10 pitfalls that plague strategic planning. Today's Whiteboard Session is about identifying these common pitfalls in strategic planning and what you can do to overcome them.
For more resources on building your strategic plan, view the Essentials Guide to Strategic Planning.
Video Transcript
"Hi, my name's Erica Olsen. Today's white board session is about identifying the common pitfalls in strategic planning so you can avoid them. So let's look at the ten pitfalls that we've identified. The first is lack of ownership, which occurs when people don't have input into the planning process and responsibility for what comes out of the planning process. Empowerment, lack of empowerment occurs when the people involved in the goals or the actions don't have the authority or the tools to actually get those items accomplished. Lack of accountability happens when were not actually holding people accountable for the goals and actions that they are responsible for accomplishing. Lack of communication, that's a big one. The first problem with that is the fact that the plan, while it may seem understandable to the executives, doesn't make sense to everybody else in the organization. And then adding on top of that, we don't talk about it on a frequent basis. Lack of communication can actually be resolved by using the plan in day-to-day communication.
Removed, that is not actually helping us on a daily basis, that is kind of sitting over on the side as this extra thing. No decision making is made based on the strategic goals. When the strategic plan is disconnected from the day to day, it's not guiding the actions of the staff, then it's not helping us make decisions. It's not helpful. Overwhelming, too many goals, too many actions. Lack of buy in. That what came out of the planning process, people don't believe in. That it's only done annually goes back hand-in-hand with communication; that we only talk about this on an annual basis and people know that they won't have to hear about it again for another 11 1/2 months. And that it's just an event, it's a just a word dog that gets put on the shelf and doesn't get resurrected until a new executive comes around and thinks it's important. So now that we've identified the pitfalls you should be able to avoid them."