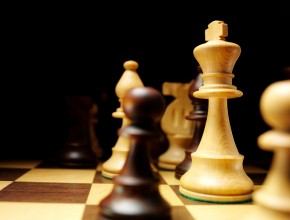 Employee | Procurement | Marketing | Technology | Financial | Culture | Operations
Tom Terez's article, "The Cockroach in Human Resources: Combating Employee Turnover", uses a cockroach as a metaphor for how to combat and contain employees. He recommends that employers design formal retention strategies to include interviewing, screening and hiring. Terez also suggests that companies realize the critical impacts of the first 90 days of employment. Employees must "feel" that the company is a great place to work. He suggests that employers avoid dictating policies and procedures from the top down. Companies with the lowest turnover rates put their resources into creating an environment where the employees motivate and empower themselves. Lastly, in addition to the traditional benefits, the author encourages companies to institute quick problem resolution and provide for meaningful input in regard to job redesign for job satisfaction and longevity.
Brian Ward's article, "How to Achieve Focus, Alignment, Accountability, and Results", addresses the importance of not instituting too many strategic initiatives in order to keep employees satisfied. Because companies are consistently introducing new products, programs, and services, employees are forced to deal with the demands and pressures put upon them. He suggests brainstorming only a few initiatives at a time and focusing on end results. Similar to Terez's suggestion, having broad objectives actually encourages employees to create their own focused strategic and tactical decisions. He recognizes that once the company's focus is clear and compelling that detractors will make themselves known and others will either come on board, join the detractors or leave. He writes, "once the focus, alignment and accountability challenges are met, new energy and excitement grips the organization." The positive results are usually due to providing a broad vision rather than having managers force issues upon their subordinates.
Jim Harris' book, Retention @ Net Speed, recommends that companies create Great Employee Profiles (GEP's) to prevent the most valuable employees from leaving. He refers to McKinsey & Company's findings that only 12% of executives believe they retain most of their key people, and only 16% have bothered to identify their top talent. Consequently, competition can recruit quality employees away. With all of the assessment techniques available, he suggests personal interviews with candid questions for all existing great employees. Questions like, "What would make you leave?" "What two or three things are we doing well to retain you?" "What ticks you off about working here?", and "what haven't we covered so far that will be needed to help us keep you here?" These compelling questions help isolate potential problems. The author has also developed a four step action plan process for implementing these initiatives. They include (1) brainstorming a list of great employees, (2) conducting interviews, (3) analyzing the responses, and (4) acting now with a plan to retain talent.
Bliss & Associates, a performance improvement company, prepared an article on employee retention strategies and ideas. They have concluded that many employers have the preconceived notion that turnover is due to better money and opportunities elsewhere. However, asking the same employees several months later why they pursued other interests revealed different results. Most of them reported not receiving recognition, having disagreements with the culture or direction of their company, poor treatment by their bosses, lack of excitement, and poor relationships with co-workers. Many ideas are suggested for improving retention, but the most compelling contribution, in my opinion, is taking a real and genuine interest in people's career aspirations and personal lives. The author recommends that employers need to set boundaries for demands, but to routinely ask what they can do to make a better workplace.
One final article, "Strategies for Retaining Employees into the 21st Century", provided a notably different perspective. However, this particular article was published in May of 1998. Obviously, economic times were different and companies were aggressively pursing new candidates. Nevertheless, many issues are valid and universal in nature. The author points out that many employers have resources dedicated to recruiting, but few for retention. "It's not who you hire that counts, it's who you keep!" He identifies three factors that influence employee retention:
1. Demographics. Turnover among new employees can likely be related to lacking expectations, poor employee orientation, and lack of a cultural "fit". 2. Work-related factors. The employee's relationship and contribution to the organization lack definition. Working conditions, leadership, communications, rewards, performance management, and co-workers all influence decisions to stay or go. The author further points out that the organization directly controls work-related factors and differentiation will provide for a competitive advantage. 3. External factors. The economic and market conditions might create a glut in the job market or intense competition for talented employees.
"Strategies for Cutting Costs: Turning Procurement into a Virtuous Cycle",  appearing in Strategic Finance (2003) reviews the inefficiencies in the indirect procurement process. Indirect procurement is defined as the process of acquiring indirect categories of goods and services that include temporary labor, printing, computing, healthcare and office supplies costs. The author, Paul Ter Weeme claims that "indirect spending may very well be the final frontier for cost efficiency". Ter Weeme's assessment is that indirect spending represents up to 50 percent of a company's expenditures and that 10 to 20 percent of these costs can be eliminated by employing the same processes that are used for direct procurement.
The direct procurement processes typically include thoroughly assessing purchasing options offered by different vendors, securing contracts based on each price component in the contract and enforcing the procurement process to avoid employees making purchases outside of the negotiated agreements. Clearly, if cutting costs is a strategic objective, the indirect procurement process must be examined in detail and direct procurement procedures must be applied. The author recommends using analytical solutions to collect and organize procurement data, using technology to analyze bids and monitor vendor pricing and using an employee-accessible, Web-based system with embedded contract pricing to facilitate indirect spending.
Talking Strategy (2002) appearing in Strategy & Leadership reviews the competitive advantage that the food chain Trader Joe's holds due to its strategy to differentiate itself from any other grocery store chain. The strategy encompasses carrying highly selective products, offering private-label products, offering small, neighborhood stores that exude warmth, providing attentive employees and offering extraordinary value.
Trader Joe's is committed to providing selective products that cannot be found in grocery stores. It does not carry commodities such as soft drinks. The company prides itself on the quality of its private label products, which account for 70 percent of the product offerings. Personnel at Trader Joe's scour the world for products free of preservatives, artificial colors or flavors or genetically altered ingredients. They taste-test all foods considered for private labeling. If the taste testers are unanimous in their high recommendation of the product, Trader Joe's buys it and relabels it. The result is assured quality that other groceries stores do not attempt.
The value that Trader Joe's offers to customers includes "taste, quality, private labeling and price" according to the CEO Don Bane, and the strategy is successful. Grocery stores measure profitability by sales-per-person hours. Whereas Whole Foods bragged about 52 sales-per-person hours as referenced in the article, Trader Joe's averaged 212 during the same timeframe. It is clear that the unique branding strategy of Trader Joe's differentiates itself from all other grocery store chains, and that differentiation as a corporate strategy can produce dramatic results.
Shulman, R. (2002). The Picture of CRM: Progressive Grocer (Vol. 81, Issue 5, pp. 3,4).
Customer Relationship Management (CRM) seems to be the wave of the future for companies in the service industry. "CRM has been presented as a magic bullet that will use statistics and fancy math to answer questions about your customers. The reality is far from there" (Shulman, 2002). By accumulating as much information as possible about a client (i.e. financial profile, spending habits, family, personal information, job, etc.), CRM should ideally allow a service company to tailor to the individual. Commonly, most companies use CRM to varying degrees among clientele. Usually, greater effort is made to discover more information about top clients. Companies are greatly mistaken to rely completely upon CRM as a way to know their customers. The human element and customer feedback are crucial. CRM "should be designed both for product feedback and to induce the customers to try categories of products they have not bought before" (Shulman, 2002). By integrating customer feedback, the process can continuously be updated to reflect what the client wants; even when the client's wants change. The natural byproduct will be increased customer satisfaction and increased share of the client's business.
Edging Into Web Services (2002), appearing in The McKinsey Quarterly espouses the use of Web services to facilitate communications with organizations external to the corporation to gain cost savings and facilitate collaboration to benefit customers. The objective is to automate the flow of communications between a company and its business partners to the same level as automated communications within a corporation, thereby providing more value to customers.
Providing Internet access to business partners for the purposes of placing orders, getting order confirmation and shipping confirmation can reduce product order placement, order confirmation and shipping confirmation intervals. The benefit to a corporation is that it does not have to deal with conflicting business partner information systems. Orders do not have to be manually entered which eliminates the possibility of human error in order entry.
Finally, Web-based communications enhance the collaboration of a company and its business partners by expanding the ability of the company to exchange data in real time to the people on the front line interfacing with customers.
Boosting Performance with Critical Numbers (1999) appearing in Inc. Magazine builds a case for watching a company's critical numbers which are defined by the author, John Case, as "the numbers that determine your company's success". The numbers identified by the author are identified as the crisis number, the basic number, the weakness number and the opportunity number. Every company uniquely identifies each of these numbers.
The crisis number identifies the critical amount of cash in the bank to pay expenses. The basic number is a bottom-line number such as, revenue per labor hour, which has to be consistent over time. The weakness number is identified as the breakeven point. The opportunity number is the profit achievable through taking advantage of opportunities such as increasing efficiency or introducing a new product or service.
The important point of this article is that given a critical objective, such as revenue per labor hour or reducing costs by two percent, every department can contribute to the goal. According to the author, "that goal alone can spawn critical numbers for nearly everyone". The intended end result is that all departments can achieve the critical number objectives if there is a common set of objectives.
"Portfolio Analysis: A Must-Have Strategic Planning Tool" Collections & Credit Risk (May 2002, p.31-36)
Managing a portfolio of loans is a difficult job to have. The portfolio manager must develop a high level understanding of the amount of risk associated with each loan account in the portfolio. This manager has a responsibility to develop a specific profile of the ideal client and market that fits into the portfolio. The company's credit risk tolerance is generally set by the board of directors which is meant to reflect the views of the shareholders. From the journal of Collections and Credit Risk, an article entitled, "Portfolio Analysis: A Must-Have Strategic Planning Tool" fits the portfolio manager's role into the overall strategic plan of the corporation. The bottom-line of the article is that because the portfolio manager has identified the ideal profile for the portfolio, the corporation's mission and resources should be concentrated on capturing clients in the market that fit the profile.
Baron, T.L.& Shenkir, W.G. (2003). Managing risk: an enterprise-wide approach. FEI Research Foundation. Retrieved March 31, 2003 from the World Wide Web: http://www.bettermanagement.com/library/library.aspx?libraryid=4570& pagenumber=2
Managing Risk: An Enterprise-wide Approach, (2003) appearing in the BetterManagement.com library reviews five approaches to measuring a corporation's financial risks.
The value at risk (VAR) methodology measures the impact of unlikely events in normal markets. Stress testing measures the impact of financial risk based on the projected outcomes of plausible events in abnormal markets. Gain and loss curves depict the likelihood of a risk affecting earnings, and by how much. Earnings at risk (EAR) measurement tools developed by the DuPont corporation measure the effect of risk on reported earnings. The benefit of this measurement to the corporation is it can manage risk to a specified earnings level based on the company's tolerance for risk and calculate how the risk affects the likelihood of achieving projected earnings targets in the absence of that risk. The shareholder value added (SVA) measurement system used by Chase Manhattan bank assesses the cost of taking financial risks. As expressed by Chase's vice chairman Marc Shapiro, (p.2) "We're in the business of taking risk, but we're in the business of getting paid for the risks that we take."
Use of the financial measurements described above empowers corporations to better understand the real effect of a risk. The authors contend that these measurements produced financial consequences that were significantly higher or lower than the managers perceived them to be without the benefit of these measurements. When management understands the precise levels of financial risk they face, they can manage them more successfully.
"How EDS Got its Groove Back" (2001), appearing in FastCompany reviews how important corporate culture and the embracing of that culture by the employees is to the profitability of a company. The article chronicles how EDS, the information technology services company founded by Ross Perot was floundering before 1999. New business bookings were lagging. Clients were unhappy with the performance of critical information systems. A new CEO, Dick Brown, recruited out of Britain's Cable & Wireless company changed EDS from within and put the company back on track with its billing and profitability objectives.
The reasons for EDS's downfall, as discovered by Dick Brown were that 1) there was a great deal of internal competitiveness, 2) the 48 divisions with their own profit and loss responsibilities did not communicate with each other, 3) the divisions competed with each other and 4) there was no single corporate strategy to compete in the marketplace.
Brown initiated strategies to reunite the company and restore its competitiveness. He reinvented the brand by authorizing a commercial to air at the Super Bowl that portrayed EDS as a company that rided herd on complexity and "makes technology goes where clients want it to go". The commercial was hugely successful. Furthermore, Brown recreated the company in that he demanded instant feedback on company projects and "unfiltered" communication. He demanded the development of a system whereby, with Web access, customers could rate EDS project performance at any time. This information was available to everyone within EDS. This system alerted EDS to any customer dissatisfaction. A merit system for employees based on delivering solutions to either internal personnel or customers was instituted. The result was the development of a new corporate culture that collaborated within the organization to support its customers.
Brown's strategy has been successful. As of 2001, EDS increased revenue by 7.5 percent, announced a 17 percent increase in quarterly profits and booked $80 billion in backlogged signed contracts. The turnaround of the company is attributable Brown's corporate strategy which evolved its employees to embrace a new corporate culture with new objectives.
Michael Porter's article, "How to Marry Strategy & Operational Effectiveness", provides the distinction between a company's strategic mission in contrast to its operational effectiveness. The author discusses how managers should avoid having a macro view of their industry, but rather focus on the core competencies and critical success factors within their company. This approach will prepare them for a sustained "fit" as their competitive advantage. This fit will identify weaknesses that need attention and cause concern for their competitors. Since the marketplace is always changing, outsourcing can provide for greater efficiencies. Three positioning types are identified: (1) Variety-based, which produce a subset of an industry's products and services. (2) Needs-based that serve the needs of a particular group, and (3) access-based, which segments customers who are accessible in different ways. Positioning these choices will help determine which activities should be performed, how to configure individual activities, and also how they relate to one another.
Christina McEachern's article, "Operational risk: An Ongoing Operation", analyzes how companies need to have a very broad, enterprise-wide, focus on operational risk. Those companies that are further along in their development have generally taken the perspective that investing the effort and resources will result in a competitive or financial advantage.
The author explains how technology on the operational-risk front falls into three main areas: (1) self-assessment, (2) collection of operational-loss data, and (3) capital calculation. One can use the system to gather data, but must rely on the system to be valid and reliable, therefore, risk can not be entirely avoided. Managers can look at loss events, but may not know whether it is really relevant to their business unit or geography without some information on that organization's business practices. The author suggests that companies invest in technologies that track customer data to minimize risk and improve OE.
Susan Cramm's article, "The How & Why of a Strategy Workout", discusses how several strategic decisions made by executive management must be designed to fit the organization's cultural, political, and organizational context of their company. Employees have to maintain flexibility and good humor for OE improvements to be successful. If a company has informal strategy and goal-setting processes, then they can uncover company goals by asking senior managers what they want to accomplish, when, and how to measure successes. The author addresses how the tools must be in place to operationalize strategies. For successful implementation, the performance characteristics of management must already exist.
Another article, Focusing on success: The 90-day plan, encourages managers to make their businesses customer-driven. This can be achieved by understanding their current overall corporate strategy. The OE must complement the entire organization to build and refine the strategy. Options and strategic choices will help to identify which attributes will dominate and differentiate. Re-thinking and re-balancing are necessary. Market research and focus groups will help to better understand the needs and values of target customers. Managers need to use competitive benchmarks to gauge how their competitors are addressing issues. With this data, a baseline can be developed and strategic imperatives can be prescribed.
Finally, an article titled, Does every company need a customer strategy?, co-authored by Don Peppers and Martha Rogers, helps the manager understand that any one firm can not be all things to all customers. Not every enterprise considers a customer focus part of its core competency, but that does not decree that such enterprises can not benefit from a customer strategy. The fact remains that every customer generally wants three things from businesses:
(1) a great product, (2) good value for the price (3) good service.
The authors have simply identified the basic essentials that customers want. Completing a needs analysis of their target customers will help drive the operational strategy of the business.
---