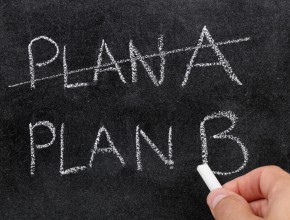 With the inordinate amount of strategic planning tools that are out there, it is sometimes hard to see what really needs to be done when creating a strategy for your organization.  A recent video post for Harvard Business Review on The Two Choices to Make in Strategy gives a clear path of what strategy is and how to create a good one.
Roger Martin says that "strategy is the intersection of two critical dimensions-where you will play and how you will win there."  Above all, strategy is about choosing to do some things and not others.
Choose Where to Play: Since you cannot be everywhere and do everything perfect, you will need to do you research and decide on where you want to play–the market, the region, etc.
Find a Distinctive Way to Win: You need to do things differently than your competitors.
Match Your Choices: Make sure that where you choose to play and how you are going to do it matches up and makes sense.
Iterate as Needed: Take your time weighing all the options before making such a big decision.
Creating a good strategy boils down to making sure that the where and what fit together and are in balance.  So the next step you get overwhelmed with the choices and all the clutter that is out there, think about where are you going to play and how are you going to win!
Click here to watch the full video for HBR: The Two Choices to Make in Strategy
---