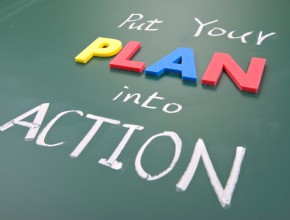 Ready to make a strategic plan? Are you sure? We want you to be. We do. But we see so many companies who undertake strategic business planning who don't know the pitfalls that organizations can run into.
The worst part about pitfalls is that if you don't have perspective then you don't know they're coming. And, the only way to get perspective is to actually run into them.
So, how can you actually avoid the pitfalls of writing strategic plans? Well, to put it simply, read this post.
Things that will derail your strategic planning process:
Relying on bad information or no information
Your strategic plan is only as good as the data you're relying on. Make sure to collect information that you can trust before investing time and efforts into a plan.
Ignoring what your planning process reveals
Be ready for surprises. You're doing this so that you can reach your goals, not to reassure you that you're on the right track.
Being unrealistic about your ability to plan
It takes a lot of effort to actually make strategic planning work. Just writing a plan is not enough- there's a lot of work needed to make it happen. Be ready for all of that work.
Planning for planning's sake
You plan won't implement itself. Having a plan will never ensure that your company will reach its goals.
Get your house in order first
Have a realistic view of your current situation. You can plan all you want, but if your organization is a mess, then you won't be able to implement it.
Don't copy and paste
Grabbing a template and trying to make it work for you is not the answer. Many companies have tried that before you- strategic planning is meant to take you from where you are to where you want to be- a template has no idea where you're starting from.
---