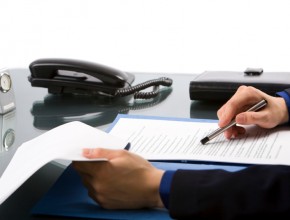 This week began with a combination of anticipation and excitement for everyone at OnStrategy. After almost a year of analyzing the customer experience and months of website design and coding, our team launched one of our most visible enhancements to date for OnStrategy. For those that use the OnStrategy software, you'll notice the change immediately—and should enjoy navigating the site with less clicks and more clarity. For those that don't use this software, you can check it out with a free trial.
After all, the conventional knowledge is that there is no better time to innovate than in periods of transformation. With ongoing economic-political turbulence, OnStrategy identified two likely outcomes: either re-emerge dizzy and disheveled or re-position ourselves as a leader in strategic services. There might be shades of grey between those examples, but it is rather simple to us: find ways to innovate now, take advantage of competitors' disruptions and become established as a solid leader in strategic toolset offerings. (See the value of various toolsets for executives here.)
So you may be asking yourself, 'how might one company DO this?' Here are three approaches that we took:
Align existing assets to better supply value to the customer: The base foundation of OnStrategy did not change, as we have a scalable methodology that didn't need re-tooling. What we did need to develop was a better way of delivering information to the user. The visible result is how users can now navigate and interact with the system. We didn't need to hire new people or expand our network of partners, we just re-tasked our focus during this past year and maintained this priority in our workloads.
Lead with business intelligence for strategic gains: Since MSP was first launched we've learned much about how to leverage strategy for administrative and operational effectiveness. With this new design we have the ability to scale our pages into other programs and software. We have our eye on a bevy of new ways our system will be able to meet the tailored demands of our customers and clients in the future. And that's all we'll divulge… for now.
Finding flexibility during course corrections: While in the midst of an innovation process, breaking with the status quo also means maintaining what is working. Easier said than done, as workload shifting can lead to displaced details that were easily tracked before the transformation began. Lower the priority on less critical details, then shift responsibilities and timelines to lessen individual stress levels. If unchecked, stress can take a toll on the quality of the outcome! The day we think we can handle it all is the day we chart our own demise.
All this said, the ever-required role of effective leadership is needed to leverage a flexible operating model for rapid execution. At OnStrategy we are blessed with a team that can handle what is thrown at them, even if the toss comes during hours when most people might be sleeping. This underlines the importance of employee loyalty, but that is another newsletter topic!
StrategyCheck
What kind of innovations could you make now, with the resources you have?
---