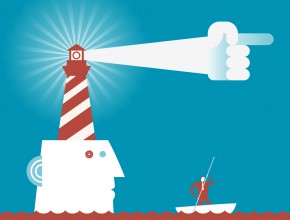 This is the season for giving. It's the perfect time to reflect on those things we have, those things we don't, and those who need it more than we do. Throughout the world there are organizations giving back to those in need, whether it's clothing, shelter, or even water.
This holiday season OnStrategy would like to recognize the hard work and dedication of the following charitable organizations. These are just a few of the organizations that OnStrategy has supported with contributions during the past year:
Life Outreach India Food Factory:  LifeToday is building their first food factory in India this year. The factory is capable of producing 100 million meals in the first 10 years! On behalf of our clients, OnStrategy's donation makes it possible to produce 33,000 meals with the food factory. http://lifetoday.org/outreaches/india-food-factory/
The Exodus Road: The Exodus Road is a nonprofit that exists to empower the deliverance of sex slaves. In two years The Exodus Road has supported the rescues of 253 sex slaves through the work of the 53 undercover investigators.  http://www.theexodusroad.com
Samaritan's Purse: As unrest continues in Syria, more than 6 million people find themselves displaced. Another 2 million-plus refugees struggle to survive in neighboring countries. OnStrategy is supporting Samaritan's Purse in meeting desperate needs by providing food relief, medicine, diapers, shoes, mattresses, and even kerosene heaters to families living in tents. www.samaritanspurse.org
Sparks Christian Fellowship:  Sparks Christian Fellowship is a non-denominational Christian church. With OnStrategy's donated time, the church staff developed a strategic plan to work towards their vision of becoming a community hub, improving the lives of all people by demonstrating God's hope and love. www.scf.net
Back to School Program- Fill the Bus: A portion of OnStrategy's net profit supports the Washoe County School District, Carson City School District, Douglas County School District, and Silver State Charter Schools by providing backpacks and school supplies to families in need.
Catholic Near East Welfare Association: Aiding displaced refugees as tensions in the Middle East continue to rise, there is an increased need for aid and support of those displaced by conflict. To support this human need, OnStrategy is donating to the Catholic Near East Welfare Association (CNEWA) to provide food, water, and medicine to displaced refugees in Iraq and Syria. http://www.cnewa.org
Operation Christmas Child: The OnStrategy team assembled shoebox gifts for Operation Christmas Child. Each box was packed full of toys, school supplies and hygiene items. The boxes were then shipped to various countries. Every box offers hope to a child and their family, many of whom are suffering in the midst of natural disasters, violence, and desperate poverty. www.samaritanspurse.org
Water for Life: OnStrategy partnered with Water for Life nonprofit dedicated to drilling, establishing and renewing water wells to make clean, disease-free water readily available. As villagers say, "Life begins at the well!" www.lifetoday.org
StrategyCheck: How is your organization giving back?
---