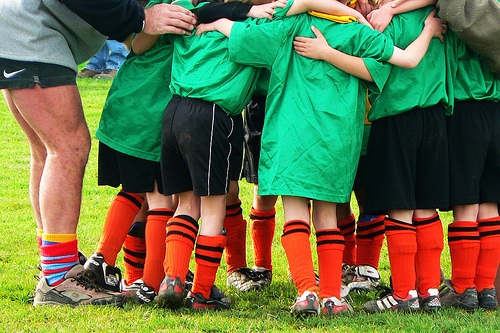 Have a nagging problem with executing your strategy? Feeling Stuck, or just need a boost? Everyone needs help sometimes, and we get that. Well, how does an hour with a set of strategy experts sound?
If you want to get answers for your strategic questions, you need to sign up for OnStrategy's Strategy Huddle!
Each month, the team here at OnStrategy holds a one-hour special event online that's geared towards unsticking your strategy and answering your toughest questions- all in real time. You choose the questions and we answer them, and we also allow time for any other great ideas from among our participants. We get participants from a wide range of business sizes, and a wide range of experience levels and titles, so the questions and the answers contain a variety of great business knowledge.
All of this is free, live, and on-line for your convenience.
For more information and to sign up for this month's Huddle, click here.
Photo: Team Unity by Brenda Anderson / CC BY-NC-SA 2.0
---