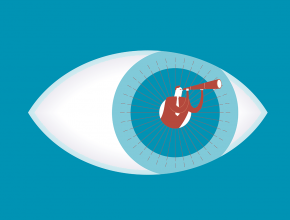 An interesting approach to hitting your revenue via Verne's Insights:
Throw a "Pi" at a Senior Guy — this is Portland-based New System Laundry's quarterly theme. With a Q1 revenue goal of $3.14 million, and considering that the mathematical constant Pi is 3.1416…Mark Rawlinson, President, and his senior team (Lyle, Ken, Darin, and Jon) volunteered to take a cream pie in the face for every week the company hit's $240,000 in revenue ($3.14 million divided by 13 weeks in the quarter). As Keith Cupp, their Gazelles' coach, noted "so far the results have been smashing!"
More Pies and Details — the "splatting" takes place on Wednesday's between shifts where an employee's name is drawn. That employee then gets to choose which senior guy they wish to splat. In addition, Franz (local brand) pies are handed out to ALL employees during those weeks the goal is reached. And if they hit the final goal by March 25, the company will host a Pie and Ice Cream Social…served by the guys that got pie in the face! Here's a link to some pictures showing the announcement of the theme, a themed rug that reminds everyone of the goal, and some pictures of the splatting.
---