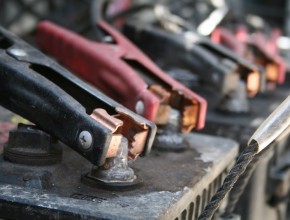 We've all seen and heard the unsettling headlines pointing to a business slow down in the news – "Home Foreclosures Skyrocket;" "Housing Market Continues Slump;" "Disappearing Sales Tax Revenue;" and "Credit-market Contagion From US Subprime Crisis Affects Global Economy."
It is human nature to ignore the bad news rather than pay attention to it. Whether you think you are immune to this slow down or not, consider the ramifications of disregarding such an economic change. Wouldn't you sleep better if you had a clear idea how to mitigate real risks in your business operations? One way to lessen the uncertainty of the present is to plan for the future; have the courage to imagine the worst that could happen and how you would handle it. A scenario plan will help you do just that.
Scenario Planning: What If . . . ?
Scenario planning is a way of simplifying a complex future by providing you the opportunity to ask the "what if" questions and to rehearse how you may respond should a certain event or trend happen in the future.
Scenario planning was first developed and used by the U.S. Air Force during World War II and gained acknowledgment in the business world when Shell Oil utilized scenario planning techniques to predict the oil crisis of the 1970s. For organizations, scenario planning provides an invaluable opportunity to have a strategic discussion around key drivers and critical uncertainties in your operating environment.
Thinking about the BIG what ifs . . .
The most significant trends likely to affect the larger world are those forces that are the "big" what ifs – the driving forces. These cases tend to push your thinking and are usually classified as the big unknowns. The forces generally come in four flavors:
Social dynamics: This area includes specific demographic issues such as how influential youth might be in ten years, the growth of the Hispanic community, the tight labor market and the aging baby boomer generation.
Economic issues: Macroeconomic trends and forces shape the economy as a whole, such as those headlines about the credit market, the bond market and the local housing market.
Political issues: Outcomes of legislative sessions can impact local businesses as government cuts back on spending due to lower sales tax receipts. Legislative changes can affect tax policies, regulatory issues, employment laws and the like.
Technological issues: The key trends identified by research firm Gartner include mobile computing, change in telephony, the tight IT job market, business process outsourcing, and regulatory compliance issues.
Identifying which of the big what ifs might impact your firm is the key to scenario planning for these forces. Some of these may seem far fetched, while others are quite a bit more likely. Consider, for example, how lenders have been raising requirements for home loans following the flood of defaults and late payments on homes purchased with subprime mortgages. This, combined with still falling prices across most of the US, has deterred home buyers, leading to a string of poor results and losses for major US homebuilders. Home ownership rates directly correlate to the economy and facilitate economic growth. Without economic growth, sales tax revenue decreases and results in less funding for government agencies. As a result, a lot of local governments have not increased spending which affects everyone with a government contract and impacts
the quality of services delivered by the agencies.
In addition to these "big" what ifs, there are also a number of smaller scenarios that may also hit close to home. We'll discuss those more in detail next time in this column when we continue our discussion on scenario planning.
---