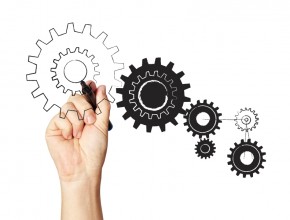 Recession. For months the talk has been growing, and each day more and more experts on the economy have been beginning to confirm it. We are heading for lean times as a nation- and to some extent the effects will most likely span the globe.
We've watched the pundits become more and more convinced about a recession and we decided to do something about it. A great deal has already been said about whether or not a recession is coming. In addition, another great deal has been speculated about being "recession proof." Questions have been raised:
"Is my business recession proof?"
"Is my job recession proof?"
"What in the world does recession proof mean?"
In order to give businesspeople peace of mind and a clear plan for success, we've developed version 1.0 of MystrategicPlan's Ultimate Recession Planning Toolkit.
Packed inside this kit, you'll find:
Tools like scenario planning and financial forecasting
Expert Tips from across the web, with more added daily
In-depth articles and how-to's addressing the areas of financials, operations, marketing and human resources
Currently, the toolkit is online here, and will be available for download as a pdf shortly.
Take some time to go through it and let us know what you think!
---