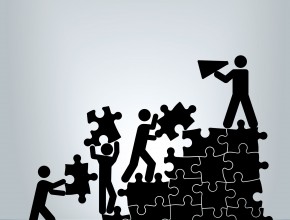 Along with the discussions of scenario and continuity planning we've had in the past few weeks, there is another topic that is deserving of your attention especially if you are an entrepreneur or department/division/group manager. Exit strategy activities are key parts of any organization's strategic direction because they dictate how the business is set up for the long run and who will run the business when you depart.
Although publicly-traded companies get all the media limelight, roughly 90 percent of US businesses are privately held. Yet, only about a quarter of businesses with less than $200 million in sales have a formal exit/succession plan. Business owners, in particular, have some special considerations in their planning efforts:
How will your business continue when you exit stage left?
How do you establish the value or projected value of your business?
Each of these topics influences the change management process and strategic direction of a company. While it may be difficult to think about life after your company, it is arguably the most important part of your strategic planning effort. And while you may not want to share your ideas with your staff, you should still have a clear plan for your departure.
The best time to start planning the exit strategy is when your venture is launched or purchased. Any number of front-end decisions and strategies can have long-term impact on the operations. This week our focus is on the first phase of your transition – exit planning – which directs how to transfer the business when you leave. There are basically four ways to exit your business:
Transfer ownership to a family member
Sell to employees or other owners
Sell to a third party
Liquidate
While each one of these requires a unique strategy, you have the same critical considerations to ponder as you develop your exit plan:
Timing: You need to decide when the right
time is based on your business life cycle.
Value: Get an outside valuation of your
business so you won't be surprised when you're ready to exit.
Succession or sale: What is the appropriate selection process or training sequence to prepare for a smooth transition?
Income tax considerations: Talk to your CPA about maximizing value while also reducing income taxes.
Separate self (management) from the investment: How will you separate yourself from the value of the business?
Purpose beyond business: Have a plan for what you'll do without your current daily activities.
---