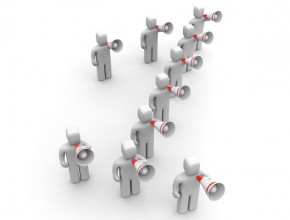 Year after year, strategic planning is continually the #1 preferred management tool* and is used by companies worldwide with very high satisfaction rates. Succeeding without a plan is possible, but if you're someone who has achieved a level of success without a plan, ask yourself this question: Could you have grown and become even more successful if you'd organized a little bit better? We're willing to bet your answer is yes.
Why Organizations Falter
If organizations fail to anticipate or prepare for fundamental changes, they may lose valuable lead time and momentum to combat them. These fundamental elements of business are customer expectations, employee morale, regulatory requirements, competitive pressures, and economic changes, and they're always in flux. Many times businesses achieve a level of success and then stall. Strategic planning helps you to avoid the stall and get off the plateau you find yourself on.
Why Organizations Succeed
High-performance organizations have fundamental differences that set them apart from other organizations. There are tons of studies out there that dig into the hows and whys of companies that are ahead of the pack. But instead of getting lost in the details and differences of these studies, take a look at the basics.
High-performance organizations accomplish extraordinary results, and they do it with ordinary people. If you keep waiting for extraordinary people to come along and make things happen, you're going to wait a long time. Instead, your goal should be to transform your organization in such a way that your people are capable of delivering high performance every minute and every hour of every day.
Becoming the best at something is often achieved by modeling the behaviors of winners and putting those behaviors into practice. Consider the following characteristics of a high-performance company:
Has a purpose that focuses the energy of all its staff (typically, that purpose is to be the best there is or ever was)
Simultaneously and continuously maximizes the self-interests of all its stakeholders
Outperforms all others (by any measure) not because of what propels it, but in spite of any and all obstacles that impede it
Makes it possible for ordinary people to perform in an extraordinary fashion
Transforms its people into owners of the organization's destiny
Is a healthy organization committed to being great, no matter what it takes
Knows that the execution is more important than the strategy
We've said it before, and it bears repeating: A strategic plan is the means. Growth and high-performance are the end to those means.
* Bain & Company's 2006 Management Tools survey
---