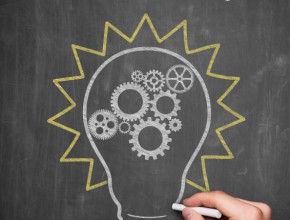 What is the power of 100 million visions? There are more than 100 million entrepreneurs in the world – all of them with a vision of success.
What if every one of those organizations was
12% more successful?
12% more profitable
12% more effective
12% more jobs
12% more impact.
That would be a world-wide strategy.
Why 12%? Organizations that act with a clear strategic direction realize 12% better returns.
Because we believe that thriving organizations are the lifeblood of healthy communities, we're committed to making visions become reality. We're starting a world-wide strategy. With your help, we can. What's your vision? What's your 12% strategy?
Go on, be a visionary. Join our strategy revolution!
What is your vision?
---