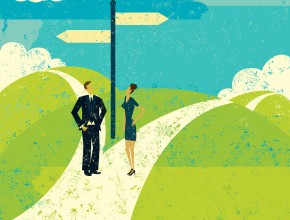 Need some more talking points to convince your boss or board of directors to do a strategic plan? Here are some points to help you make your case:
High-performance organizations have fundamental differences that set them apart from other organizations. Anecdotally, these companies are better than their competitors at everything they do. They work more diligently and incessantly to improve faster than their competitors.
There are tons of studies out there that dig into the hows and whys of companies that are ahead of the pack. But instead of getting lost in the details and differences of these studies, take a look at the basics.
At the end of the day, high-performance organizations accomplish extraordinary results, and they do it with ordinary people. The key to achieving is to structure an organization so ordinary people can regularly accomplish outstanding things. Enter a strategic plan.
If you keep waiting for extraordinary people to come along and make things happen, you're going to wait a long time. Instead, your goal should be to transform your organization in such a way that your people are capable of delivering high performance every minute and every hour of every day.
---