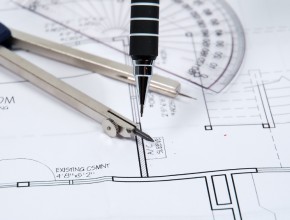 Updating the Playlist: How a Century-Old Institution is Renewing Itself
The Boy Scouts of America (BSA) is by no stretch of the imagination an American institution. Last year it celebrated its 100-year anniversary. Think about the way activities for youth in the country have transformed in this time span! As any organization profit or nonprofit fully understands, today's environment is one of rapidly paced changes. Incorporating ways to respond to change is a strategic mandate for those that wish to remain relevant to the market.
So what has BSA done to re-orient itself to move the organization strongly into the future? Much like a franchise company, it is in the process of aligning hundreds of different councils to sing with the same tone, yet allow for variation to best adapt to the needs of youth in their multiple markets. OnStrategy is honored to aid BSA in the development of their strategic vision and has tailored its flagship product, OnStrategy, to the needs of councils across the country.
Just last week, OnStrategy also provided the organization with a custom-developed performance management dashboard to help councils across the country track their activity in key strategic areas. The dashboard gives monthly insight on year-over-year performance improvement and national benchmarks to help councils best direct resources to areas where they are most needed.
OnStrategy believes that driving performance with metrics that reflect the importance of strategic objectives is vital for adaptation. We also believe that the bottom line of organizational health is not wholly communicated via profit statements.
If we were to pick a genre of music to parallel our sentiment it would be captured by the shifts and gap fulfillment of improvisational jazz, where different levels of activity blend into a harmonious outcome. In this way, dashboards like the one developed for the Boy Scouts of America are designed to bring a form of synchronization to the process.
Ultimately, positive change is in the hands of the people who work for the organization. Set your benchmarks, measure by them, share knowledge and make sure your approach can adapt with the environment. To provide change that matters, make sure the vision and direction of your journey has collective orientation. Once you have a common understanding of how progress will be measured, be certain to develop tools needed to communicate status and invest in the skills needed to guide warranted change performance.
Most importantly, don't forget to move with the music.
StrategyCheck
How do you track the key metrics that are most important to your organization's long-term success?
---