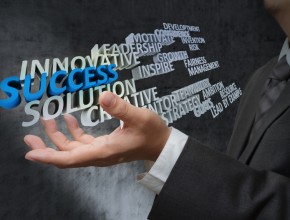 This week on Twitter there is a buzz going around Kamal Hassan's post titled, Time to Retire Strategic Planning and Adopt Innovation Strategy. If you thought that James Bond and strategic planning had nothing in common, well think again!
It's almost that time of year again. Strategic planning teams all over the world will gather behind closed doors in a vain attempt to predict the future – except for the visionary ones who are saying "Enough!" They have realized that doing the same thing over and over again and expecting different results is, well, simply crazy.
Remember the first James Bond movie you ever saw? Regardless of who was playing 007, you couldn't help but be swept up as he outgunned and outsmarted the bad guys and saved the day. Now think of the last James Bond movie you saw. Did it give you the same thrill? Or did you almost fall asleep? It's not the actor, or the mind-numbing car chases and explosions to blame. It's the fact that we've seen it all before, year after year, we know how it ends. We're left feeling vaguely unsatisfied, hoping for something more substantial.
To read the complete post on Blogging Innovation, click here.
---