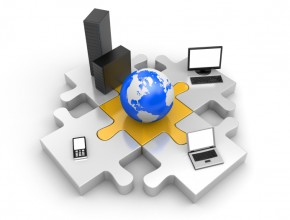 Many people believe that the revolutionary impact technology has had on products, processes, and communication systems has just begun. New technologies and processes continue to change the way organizations operate daily. The problem for most companies is evaluating which advances are truly opportunities and which are distracting.
Failure to monitor and address advances may negatively impact your financial position in the market. Areas to watch include government spending on technology, big new discoveries or products, speed of technology transfer, and changes in business processes as a result of technology.
Here are some trends over the next ten years that may be opportunities or threats to your business:
Embedding the Internet in every part of our lives: Internet technologies make it easier to have strategic partnerships; put the customer more in control of the buying process; reduce the costs of customer service; offer new ways to recruit, train, and retain employees; and provide new communication tools.
Growth of robots: Robots and other automation-based technologies handle most repetitive tasks.
More open source programs: Open source software – where the programming code that runs the application is accessible to anyone – is expected to grab more than 20 percent of the world-wide software market in five years. The estimated cost to software makers is $100 billion in revenue, according to the Gartner Group.
With more than 63 million Americans expected to be hooked up to broadband by 2008, companies large and small are making serious money by doing everything from working virtually, to offering online services, to distributing anything that is digital. Skype, the world's fastest growing Internet telephone provider, was sold to eBay for $2.6 billion. Why the large price tag? It boasted more than 54 million customers worldwide using its service, virtually free.
---