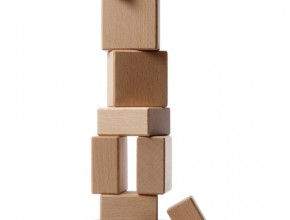 Beginning in October, strategic planning experts will gather monthly to engage the public and answer practical questions related to managing strategy within organizations.
Reno, NV (PRWEB) October 21, 2009 — Strategic planning and implementation are universally accepted as cornerstones to competing in business, but they are not universally understood. With the pressures brought by a national recession and a dramatically high failure rate for strategic initiatives, there has never been a better time to seek advice from experts, and now there has never a better time to get it. Beginning Oct. 28, and continuing monthly, the strategy experts at OnStrategy.com will be presenting a free, live, one-hour online strategy and execution training session called Strategy Huddle, where the subject matter is chosen by the audience. Targeted towards anyone who deals with business strategy, this rare opportunity for expert advice on real-world problems is expected to fill up fast.
As the scores of business graduates, entrepreneurs and managers who attempt daily to tackle strategic implementation know, guiding any organization through planning and execution is rife with pitfalls and roadblocks that continually put experience, patience and creativity to the test. As indicated in a recent study completed by Forbes Insights and FD in conjunction with the Association for Strategic Planning and the Council of Public Relations Firms, one third of all corporate strategies fail, and most of them do so as a result of foreseeable problems. With so many failed initiatives plaguing businesses, strategic planning expert Erica Olsen decided something needed to be done to bring answers and experience to those who need it now.
While change agents and managers strive to implement strategic objectives, Olsen says that many run into frustrations and obstacles that they don't have to. "The whole reason for our Strategy Huddles is to share our experience and the variety of our perspectives, as well as to give business people the closest thing to getting one-on-one training to deal with their individual issues." Olsen describes OnStrategy's Strategy Huddle as a combination of lecture, think-tank and coaching session.
According to Olsen, many managers and business owners don't engage in strategic planning enough, or don't have the help they need to see it through to implementation. "Commonly this is either because they face lack of buy-in, or they run into communication problems, or they just don't see the pitfalls because they haven't encountered them before." In order to remedy this, Olsen suggests engagement with others who have greater experience in guiding organizations through the process of drafting, deciding on and executing strategy in many different environments. "By participating in our Strategy Huddle," says Olsen, "managers will be able to get that experience from their own desks."
What makes OnStrategy's Strategy Huddle so unique, says Olsen, is the combination of expert advice from a variety of disciplines, and the intimacy of nearly one-on-one contact via the internet. "We're bringing together professors, consultants and the developers who have worked on OnStrategy, the premier web-based strategic planning application, and we're making them available to anyone at any level." According to Olsen, the diversity of perspectives, combined with a wealth of experience as well as the real-time connectivity provided by the internet will allow her team to help more people than ever before. "We'll be pulling from such a vast pool of knowledge to tackle real world questions, address high-level strategy, as well as share strategic planning best practices that span multiple industries."
In order to participate in the free training sessions, users can sign up for free at OnStrategy.com . Attendees will be able to submit their questions ahead of time as well. Though the sessions take part over the internet, Olsen stresses that attendance is limited in order to make sure that all participants' questions are addressed.
About OnStrategy
OnStrategy is an easy-to-use software application that enables any organization, regardless of size and budget, to build a comprehensive plan, effectively and easily track goals, create professional reports for every stakeholder and monitor implementation all year long.
About OnStrategy
OnStrategy is a strategic planning firm that works with growth-oriented organizations to develop and execute their strategic plans. In addition to their online strategic planning system, the company is also a resource for other strategic planning tools, books, articles, workshops and facilitations.
About Erica Olsen
Through OnStrategy's online client base and onsite strategic planning facilitation work, Erica Olsen has developed and reviewed hundreds of strategic plans for organizations across the country. She has also authored several strategic planning books including "Strategic Planning for Dummies" and was named Entrepreneur of the Year by The Business Report of Northern Nevada in 2007.
---