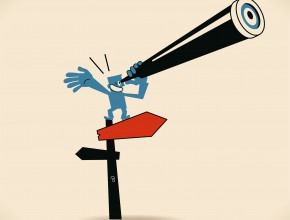 Change. It's constant and can be transformational. On this topic, no organization in the country is facing more pressure to change than the Boy Scouts of America (BSA). We honor the fact that the BSA is addressing an issue that means so much to so many people in America and across the world.
For the past several years, we have been pleased to work as consulting partners with the Boy Scouts of America. We have helped them establish platforms for strategic planning across the country, we've developed transparency tools to report on performance metrics, and just last year we worked tightly with the organization to launch a national membership experience feedback system called Voice of the Scout.
Though newly implemented, the Voice of the Scout establishes an on-going national qualitative and quantitative feedback data stream – the first of its kind in the history of Scouting. It has the potential to give great insight for decision-making at both national and council levels. To our knowledge, it is also the first broadly applied customer experience approach in the non-profit sector, using the Net Promoter Score (NPS) methodology (watch the related video for more info). NPS is an approach that we have been utilizing in the private sector to drive customer loyalty for nearly a decade.
As Voice of the Scout benchmarks are established and trends emerge, the feedback we've collected to date is clear: people believe Scouting is a program that serves youth exceptionally well. The value of the program has not changed from one generation to the next. It still has timeless benefits for developing youth into being responsible, honest, capable adults.
In working with BSA, we've witnessed an organization that is filled with people who have a commitment to empower youth to become exceptional community citizens and leaders. Regardless of stance, no one wants this issue to interfere with the focus of providing exceptional opportunities for youth.
To us, as long-term planners, the bigger picture is clear — our communities just wouldn't be the same without Scouts. Having a strong member outreach program like Voice of the Scout to continually scan changes in the scout's operating environment will help keep the focus on providing exceptional experiences, even as they navigate through these tumultuous times.
Click-worthy: For more on building customer loyalty using NPS read "Improve Net Promoter Scores to Generate Trust and Treasure."
StrategyCheck
Tough decisions can be emotional events. Do you collect data to level-set the conversation?
---