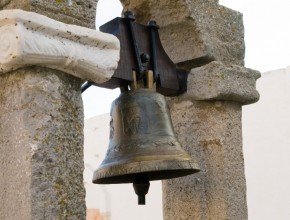 A strategic plan needs to be adaptive to survive changing or unanticipated conditions. Over the life of a strategic plan, a company's visions and mission often remain the same, but goals and objectives probably need to be revised. While working through your organization's strategic goals, it's likely that you've hit some obstacles along the way as well.

That's OK. A goal in the red doesn't equate to failure necessarily. If the challenges with accomplishing goals are due to a changing business environment you must adapt on the fly. Just this past month we spent five days with an organization setting a plan in motion, only to have an amazing opportunity come their way that may impact how they apply their human resources for 60 percent of their workforce.
Now it's time for this company and all who have had the environment impact their strategic efforts to begin a shift. Here are some questions to begin this exercise and keep your strategic thinking intact even if your strategic goals need to be reassessed:
Are the existing objectives, goals, and actions still realistic? If not, why?
If timing is the culprit, why? Should the deadlines be modified?
Should more energy be focused to re-prioritize the goal?
Should the goal be changed?
What can be gathered from any of your adaptations to improve upon future planning activities?
A Plan Adaption Visual Decision Map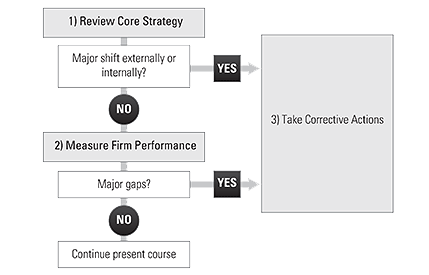 Whenever you re-assess your strategic goals, the change warrants some degree of scrutiny to be properly validated. After all, many hours of energy and heavy thinking go into developing strategy, an effort that should be honored before jettisoned. That said, take the time to appraise how the environment is impacting your strategy at least once every quarter. This will help keep your plan adaptable and relevant.

Finally, as 2013 beckons us, get a good handle on what has gone well and what can be improved upon in your strategic efforts over this past year. Don't get hung up on the goals unachieved, but assess what has occurred, what you can learn and how you can ultimately achieve your larger objectives. If a different approach or change of course is warranted, then by all means adapt, but do it with a savvy that keeps you going towards your strategic destination.
StrategyCheck
Does your organization have a process in place to initiate needed changes to strategy?
---