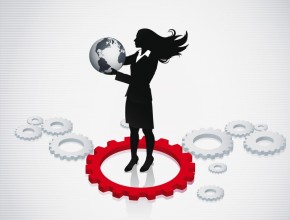 (RENO, NV., October 11, 2006) (Reno, Nevada)- National Women in Business Week falls just days prior to the release of a new book, which is part of a national best selling series, authored by a prominent local business women.
Erica Olsen, 32, owner of OnStrategy in Reno, and author of the soon to be released, Strategic Planning for Dummies, is a woman in business who is raising standards for businesses around the world.
"The upcoming launch of this book is really exciting," said Olsen. "Finally there is a book on the market that is making strategic planning not only effective, but fun."
"The Strategic Business Performance Study", conducted by OnStrategy in 2005, reported businesses which use strategic planning profit more than 12 percent more annually than they would have otherwise. Erica's ability to transform a typically dry, complicated topic to one that is clear, easy to understand, and expressed with energy and excitement is evident in her new book.
"Strategic Planning for Dummies is a quick reference book for small business owners hoping to expand," said Olsen. "If executed correctly, the pay off can really make a difference for business owners."
Strategic Planning for Dummies is now available for advanced purchase on-line at Amazon.com, and will be available in bookstores nationally November 1.
OnStrategy retains accounts with businesses locally, nationally, and internationally. National Women in Business Week begins Monday, October 16. For more information about Erica Olsen, her business, or her new book, visit here.
---