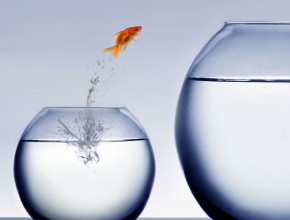 Three things make the web the best place to market in a downturn:  the virtually unlimited flow of instant information, the almost non-existing barriers to entry, and it's just really, really, cool. Because of these factors, the last few years have seen a massive explosion of online companies solving problems and breaking down the walls between people across the globe. Now, it's possible online to connect, for free, with your customers in ways we never would have conceived just a year or two ago.
With the rise of what has been called Web 2.0, users have come to demand two things: that web applications increase their ability to communicate and connect, and that they be (at least mostly) free. That's why we've dubbed this the "Free Market(ing) Society." There's a mind-boggling bevy of tools on the web that are created just for marketing yourself- and you can start using them right away.
Actually, free may be a little misleading- you do need to invest time and energy into performing these actions and staying on top of new opportunities that arise, BUT when compared to the costs of paid advertising or managing a sales force, well, you get the picture. We've rounded up three "free" marketing areas that you can't afford to miss.
Blogs: Customer Conversations and Internet Exposure for "Free"
In the last few years, we've seen blog usage grow exponentially. One impact that this has had on commerce is that people now expect businesses to communicate and connect with them online. Gone are the days that you could ignore the internet- now people want somewhere they can talk to you and hear what's going on.
If that's not enough to convince you to blog, know this: bloggers are influencers. What they say matters, and the best way to have them talk about you is to have a blog yourself. They cost nothing or next to nothing to get started with and only take your time, but the benefits can be astounding. Besides giving you a mode of contact, by collecting all that you say about your business and industry, blogs become a repository of useful information that's packed with your relevant keywords- thus improving both the search friendliness of your site and its usefulness.
The best advice we have is just to get started. Everyone's got advice on the subject of blogging, but you won't really know if you have the time and passion to maintain one unless you set one up and start writing. Free blogging sources like www.wordpress.org and www.blogger.com are easy to set up and customize, and if you need design work done the web is teeming with resources. Great sites for info on how to blog are www.problogger.com and www.copyblogger.com.
Social Media: Free Marketing with Wild Potential
The rise of social media has been covered extensively in the news, but many businesses still haven't utilized them. This makes no sense- these sites are not only completely free advertising and conduits for engaging your customer base, but if used correctly can manage to bring tens of thousands of visitors to your site.
These days, the list of social media sites that you could use is about as long as your imagination, but here are a few.
Professional Resources
These are sites where individuals can build a professional profile and connect with others, ask questions and basically build a network.
Bookmarking and News
These sites list important or interesting links. By producing content on your site that their users find interesting, companies can see tremendous amounts of visitors. To begin, just set up a profile and find out what the community finds interesting.
Social Sites
These sites may not seem like professional spaces for your company to be navigating, but your customers may be on them just waiting to be engaged. Build a profile and give them a place to find you.
Forums
These are industry specific in most cases, but by participating on forums that are relevant to your business you can connect with your customers, hear their opinions and concerns and build their trust and affinity for your organization.
For an extensive list, check out 50 Social Sites that Every Business Needs a Presence On
The down economy doesn't need to get you down- get free exposure for your organization today! If you found this helpful, you may also be interested in these other articles from our Resources Section:
Structured strategic planning isn't just something more to do; it's a better way of doing something already being done.
---