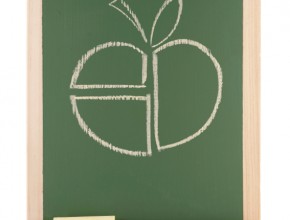 Sick of all the "recession-proof" talk being spouted by white-haired businessmen & fast-talking consultants? You're probably just reading in the wrong place. I sat down with someone who may not be your first choice for change management advice- a stripper- and you wouldn't believe the useful things she told me.
So, about the interview. Two weeks ago at a local coffee shop I bumped into my neighbor, Cameron, who is a stripper- and a quick breakfast conversation ended up turning into an interview on how she's getting through the downturn. I found what she had to say was especially inspiring for small business people and contractors, but also for managers in general who are starting to feel the pinch and worry about our economic future. Below is an excerpt which she was kind enough to let me print.
MSP: Has the strip club industry seen an impact from the economic downturn? Some may assume that "red light" entertainment would be recession-proof.
It [the economy] has affected us for sure. It's definitely not recession proof, because we've all seen a drop in business.
MSP: What has that done to your club & your competitors?
I've seen tons of girls quit. They're not making as much as they were and they fear it'll get worse.
MSP: What are you doing that's keeping you working?
Personally, it hasn't affected what I take home, because I've made adjustments. I'm making the same money but working longer and harder for it. I know this won't last forever, so it's worth it for me.
I'm also taking a vacation that I had been putting off. I figure one of the best ways for me to keep up my pace is to stay happy, so I'm going to take some time to relax before I get back to it.
MSP: What advice do you have for other businesses and contractors who are worried about the recession?
First, realize that a lot of what you're facing is mental. The recession is real, but a lot of the girls I know quit when they could have kept going and stuck it out. You can't let all the recession-talk get in your head and shake your confidence.
Second, work harder and smarter. I pick up extra shifts sometimes or work a little longer, but with everyone else quitting, that's actually been helping me. I can keep this up and come out of the downturn doing better.
MSP: Cameron, that's some sage advice. I really appreciate your perspective and I think others will- especially in a time where people need some reassurance.
You can check out our related articles and tools in MSP's free Ultimate Recession Proofing Kit by clicking here.
---