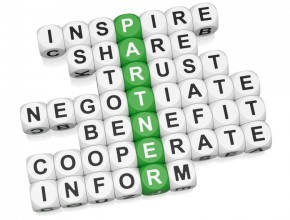 Franchising is exploding in popularity as a way to grow your business potential very quickly. Franchising is a partnership of sorts between the two parties because they're sharing assets for a mutually beneficial outcome. You can license your intellectual property to wanna-be business owners in exchange for their cash in the form of a franchise fee. The benefit to the franchisor is to expand through quick access to capital and human resources. The benefit to the franchisee is the ability to buy a proven business model with no time or money needed for research and development.
Want a good example of franchising? Great Harvest Bakery has successfully opened 206 franchises nationwide with an unusually loose model. The company encourages entrepreneurial spirit and open communication between storeowners, who enjoy the freedom to run their businesses their way. In fact, the Uniform Franchise Offering reads: "Anything not expressly prohibited is allowed." Because the company is privately held, financial information isn't available, but its continued growth, with 13 stores expected to open this year, is an indicator that the company developed a very successful partnership model.
Wonder why you wouldn't want to franchise?  Check out Jamba Juice, the maker of fruit-juice smoothies. They backed away from franchising as a growth strategy specifically because of the inability to control product quality. At the time the company was making the critical decision about how to grow, founder Kirk Perron decided that consistency in location, store design, in-store merchandise, and smoothie ingredients was what would lure repeat customers. By franchising, Jamba Juice didn't have the ability to monitor the quality so important to the company's distinctiveness. Opening wholly-owned stores funded by a handful of big name venture capitalist proved a winning strategy for the company. The company now has 500 stores nationwide with net sales of $300 million in 2005.
---