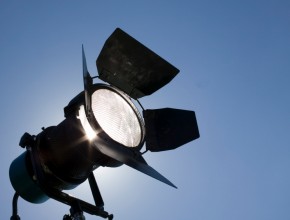 One of our goals in this newsletter is to share stories that make the strategic planning process more straightforward and actionable. We think that some best examples of strategy done right comes from OnStrategy customers who are making goals a reality on a consistent basis.
This is why we are highlighting Ozarka College, an educational institution that is committed to providing a highly skilled workforce via programs offered in several counties throughout Arkansas. They have been a top-performer with goals completed in the OnStrategy system, and we are fortunate to have Joan Stirling, Vice President of Planning and Institutional Research, give us her insight into how strategy works for Ozarka.
Q: What do you think are the top reason(s) that your strategy efforts are succeeding?
A: I think that there are four basic reasons for Ozarka College's successful planning experience with OnStrategy. The first reason is that our president provides great leadership in that area with the ensuing expectation that his cabinet and mid-level leaders participate in an effective manner. Secondly, all those participating in the planning process meet this expectation with enthusiasm and buy-in. The third reason is that all Ozarka employees work diligently and cohesively to make things happen. These first three reasons are very effective to ensuring successful outcomes, but a fourth component is very important. In a small technical college, everyone at the college must work conscientiously and wear many hats. It is very easy in day-to-day operations to set priorities above planning, planning completion, and documentation of results. That is exactly where OnStrategy provides the needed assistance. Depending on where we are in the process, all planning participants receive either weekly or monthly reminders to enter OnStrategy to input their results. While completing this task, the planners are also prompted to initiate actions that they have not yet begun. All in all, I am fortunate to work with very professional colleagues and am grateful to OnStrategy for making the process so easy.
Q: What are your biggest challenges in staying on track and how are you overcoming them?
A: Sometimes the planning team can get so busy with all of their other duties that regular email reminders from OnStrategy get deprioritized. To prevent a lack of attention, I monitor the system, provide reminders in the president's council meetings, and set deadlines such as closing out once a year.
Q: How do you manage the need for change in your strategic plan?
A: From December through mid-February, Ozarka College is planning for the upcoming fiscal year. At this time all members of the planning team meet together and review the strategic plan. We brainstorm moving our Priorities forward during the next year and identify focus areas. The planners then have two assignments: 1. Review the previous plan in OnStrategy and mark items for continuance or discontinuance; and 2) Based on the focus areas, send new items for the approaching year for review. These items are reviewed in councils and then input into the system by the planning participants.
Q: Of your strategic accomplishments, what are you the most proud of?
A: We are most proud of the fact that today we have a functional strategic planning process in which the majority of the college community now feels they have ownership in. At the same time the college began using OnStrategy, we also established a Planning and Assessment Committee consisting of our Administrative Council, Division Chairs, and the Student Government Association President. This senior action-oriented committee provides for effective decision making in the spirit of shared governance for Ozarka College.
Many thanks to Joan Stirling and Ozarka College for sharing their experience with strategic execution!
How do you prioritize strategy in the midst of your busy days and weeks?
---