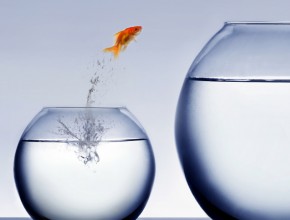 Outsourcing is here to stay because of the numerous environmental pressures companies are dealing with. Basically, why keep non-core functions in-house when you can get them cheaper overseas? The problems arise when companies have tried to put this into practice. It's not as easy as it sounds, so outsourcing brokers and consultants should be used. This new crop of companies is helping organizations of all types locate, contract, and manage their outsourced projects.
For example, Business Health Services needed to either cut costs or cut jobs. One area for cost cutting was reducing its costs to transcribe doctor's notes and other medical documents. At the time, the company was paying 16 cents a word, but through the help of an outsourcing broker, it was able to locate a vendor in India who would do it for 11 cents. Add on the 25 percent premium that the broker gets, and the company now only pays 11.5 cents a word – a $7,000 per month savings.
Is outsourcing in your future? Here are some guidelines to determine whether outsourcing is the right move for your company:
You need a higher level of expertise than you currently have, or you only need that expertise periodically.
You have a set of activities or functions that need rapid change.
Departments or functions are performing subpar when compared to others in your company.
Outsourcing is cheaper without a decrease in quality.
You need better performance but lack the resources to do it yourself.
You have a non-core area that's giving you a headache.
Check out the National Association of Software and Service Companies (www.nasscom.org), India's trade group, for help with outsourcing.
---