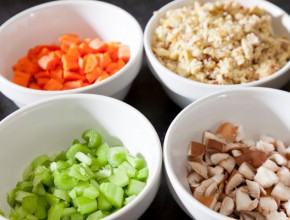 I have to promote a success story when I see one! Running a business is hard. Building a business that is wildly successful is even harder.
But check out who has done it:
Who: Jeff Weinstein
Company: The Counter
Type of Business: A burger joint
Founded: 2003
Success: Sold development rights – soon to be 400 to 600 locations across the country
How: Hit the market dead on!
"I started the restaurant out of a desire to do something that was different from what anybody had ever done before," says Jeff Weinstein, proprietor of the Los Angeles-based burger joint, The Counter. And he has. At The Counter, customers can order ultra-customized burgers for about $6 to $12 apiece, starting with a choice of beef, chicken, turkey, veggie, salmon or ahi tuna. Then they can choose from 10 cheeses, 26 toppings, 17 sauces and eight types of buns.
"When I started The Counter, I just had thoughts of making enough money to support my wife and me," Weinstein said. But now, "watching the growth is the best part – seeing people who believe in it and are willing to back it."
---