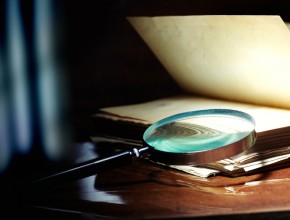 There's been much chatter about the ability of Strategic Plans to adapt to a rapidly changing environment.  Setting up solid execution review sessions with a consistent reporting structure is the very best thing you can do to keep your plan adaptive.  Keeping these sessions on target is paramount.  So much so, that it should be considered a golden rule to never skip a planned review session.  Strategic plan survival requires timely and valid information.  So, unless you manage by osmosis, reviews are your mechanism and the guiding force of your plan over time.
Department & Team Member Meeting
Starting at the team member level, key staff should update the weekly actions they are responsible for.  Department leaders should then organize a monthly meeting with all key staff to review department-owned goals and performance metrics. This is also the time to brainstorm, discuss and take action on tactical or operational issues that might be clogging progress.
At the department level, a collective meeting each month is required for the senior management team to report on department-owned goals and performance measurements, with an emphasis on what your organization's key performance indicators are telling you.  This is where goal status and realized performance have an opportunity to be analyzed and learned from. As a result, recognition for achievements and cooperation can be deemed appropriate or the need for corrective actions can come to light.
Leadership Strategy Meeting
Then gather your entire leadership team for an intensive review of the top, pre-defined strategic issues quarterly. These two questions will help you determine the context of the issue:
Is the issue a technical problem in implementing the operational structure?  (i.e. Are the reports not working out? Is the scheduling not conducive to department workflows?)
Are there problems with incentive alignment or the culture? (And if so, how can you best address the expectations for change to be managed?)
For any of these meetings, be it at the team member review or the senior management session, you should standardize the preparation needed and the report structure. For many organizations, this represents a significant time drain if not appropriately planned.  Nip this in the bud and come up with a format that clearly communicates goal/action, and performance measurement.  Focus on the tasks at hand, clearly and effectively, and you'll find yourself moving toward the broad improvement themes contained within your Strategic Plan.
---