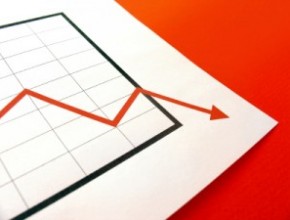 "However beautiful the strategy, you should occasionally look at the results." – Winston Churchill
Editor's Note: Our last strategy check included this quote, which generated so much positive feedback, we decided to dedicate a whole newsletter to it.
Processes when performed correctly create a rhythmic routine, and for very large organizations having everyone march to the same beat is a real accomplishment… except when the very road you walk on goes from a cobblestone path to a jet-way tarmac.
In a recent talk, the Boy Scouts of America's VP of Operations Gary Butler highlighted how easy it is to mistake action for outcomes and in doing so he illustrated Churchill's point in a real word example. For over 100 years, the Boy Scouts of America has been perfecting the processes that deliver programs and services to youth worldwide. An overall unintended outcome, however, has been a decline in membership levels. "We did not connect processes to the results, in fact, we valued process over results." Butler states.
Identifying Key Performance Measurements
Intensive reviews by this stalwart organization have initiated a fundamental shift in the way BSA sets its strategic direction and processes to solve the issues that have been eroding its membership base. They have created key performance measurements to be monitored in the pursuit of membership retention and growth now fall within six key departments: Marketing, Governance, Programs and Services, Financing, Talent Management (Volunteers), and Administrative Services. Sourcing data reports from these areas, new processes have been designed to be simple to duplicate and repeat, but most importantly flexible to react to each Councils' real opportunities or threats – and emphasizing what instead of the how.
Old Emphasis – "The How" Fully-engaged Boards Strategic Implementation Fiscally-Sound Councils
New Emphasis – "The What" Fully-Trained Boards Creating a Strategic Plan Fundraising Campaigns
Soon real-time information on the market (inputs) and performance measures (outputs) will be integrated into the "New" BSA strategic management tools. All functional areas and geographic locations will be able to drive their results, from the national to troop level. All the while, the overall goal stays embedded and crystal clear: Grow Membership and Impact Youth's Lives.
As such, make the mission of the Boy Scouts of America, "To prepare young people to make ethical and moral choices over their lifetimes by instilling in them the values of the Scout Oath and Law" viable for the next 100 years.
Not to be underestimated, this organizational change is an uphill battle, requiring well-entrenched mindsets to be shifted and re-focused. As the BSA is one of our client's, we'll be bringing you periodic updates as this massive change begins to transform an American icon.
StrategyCheck
Take a peek at your 2010 strategy to ensure the outcomes you are seeking are clear and focused on intentional, purposeful results.
---