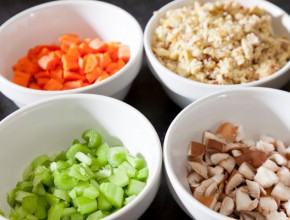 Award-winning new version of OnStrategy even easier to use than before
Reno, NV (PRWEB) July 30, 2009 — Business people may have forgotten the art of crafting a useful strategic business plan, says author and strategic planning expert, but that might not be such a bad thing. With more and more MBA's and business school graduates pouring out of universities nation-wide, you may think it would be easy to expect any number of employees to be able to craft a strategic plan, but Erica Olsen, VP of Marketing for OnStrategy says that more and more companies are unclear about how to go about writing one. "We're constantly encountering companies that are either lacking the knowledge or the time to create a plan, and we want to make that irrelevant."
Olsen's company, OnStrategy, recently developed OnStrategy, an online application that teaches companies how to build strategic business plans and allows them to manage them throughout the year from anywhere in the world. According to Olsen, experience is no longer necessary. "With the introduction of the latest version," says Olsen, "it doesn't matter if you've never touched a plan or seen one made; you can still develop one and use it to drive your company towards success."
Like Having a Consultant with You Day and Night
Olsen's web app, OnStrategy, teaches users how to develop strategic plans literally without any prior knowledge of the process. "We've designed our system to act much like a consultant, so that users always feel guided throughout the process." In addition, Olsen says that OnStrategy's resources have been bolstered even more by the most recent release. Upon setting up an account, users are immediately treated with video tutorials, step-by-step instructions, live webinars and even glossaries of business terms to bring up to speed those who may not already be immersed in business-speak.
Olsen says that using OnStrategy to write a strategic business plan is much like having a professional strategist as part of the team but at a tiny fraction of the cost. "Our team that developed OnStrategy contains consultants, academics and entrepreneurs; all of us understand the pitfalls of writing strategic plans as well as what makes great plans work." As users make their way through OnStrategy, the information they are asked to input is then placed structurally within the framework Olsen's team has designed through years of real-world consulting. With the introduction of the software's latest version, elements can be easily dragged and dropped to alter plans at any time, and terms can be customized to match a particular organization's already established taxonomy.
Make a Plan that Actually Works and Keep it Working
In addition to guiding users through building a plan, OnStrategy contains tools like professional reports and email reminders to ensure that plans are implemented. "Strategy's number one obstacle is lack of action," says Olsen, "which is why OnStrategy was built to remain fully and easily editable by everyone involved." In order to make certain that plans do not collect dust, every member with a login is able to create their own tasks and update their progress so that reports are always kept up to date. In addition, other performance management features include users' ability to view all of the tasks throughout the organization in which they are involved.
OnStrategy's varied user base includes organizations ranging from large corporations boasting thousands of employees to sole proprietorships, since plans can either remain smaller, or adjust in order to match the complexity of larger corporate structures. Because users can complete their plan in as little as a day, thousands of organizations have been able to benefit from the increased employee loyalty, faster decision making and greater sense of direction and consensus that strategic planning brings, without the help of consultants or full-time strategy officers.
---