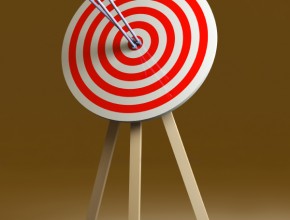 In addition to being hailed as the nexus of celebrations, December is a retrospective kind of month. It's the season resolutions are born to correct perceived flaws or failures for the coming year.
So in this spirit, bear with us when we say strategic plans are like diets. Waiting to hold strategy reviews annually is about as effective as a New Year's resolution to lose weight. If you do not adapt your strategic management pattern for the long haul, all the effort towards creating a strategy will go to waste. With neglected strategies, as with diets, attaining the desired goal then becomes harder and harder to accomplish with each failed attempt. When you botch the execution of a plan, the whole concept of being strategic takes a credibility nose-dive in the minds of your stakeholders.
So how do you keep your organization a lean, mean strategy execution machine?
1. Review strategy on a quarterly or even monthly basis. Yes, strategy is long-term, but the issues and environment affecting your plan should be identified as frequently as your rhythm of business requires. In this way you won't find your strategy a victim of momentum, but a driver of it.
2. Separate strategy reviews from operational reviews. Strategic thinking requires an orientation that goes beyond tactics (although operational decisions should be guided by strategic objectives). Set the location and time that gives your key strategic leaders the space they need to see the metaphoric forest through the trees.
3. Promote accountability, transparency and teamwork. You never know how the human capital within your organization can be mobilized unless you open up the plan across silos and identify shared ownership of the goals. It's rare when a strategic objective can be accomplished by just one department's efforts.
Most importantly, ringing in the New Year really is a great opportunity for renewal and introducing new processes. All of us at OnStrategy and OnStrategy hope the season grants you time for a keen retrospective, to help orient your organization toward yet to be realized successes in 2011.
StrategyCheck
How will you resolve to make your strategy more than a resolution?
---