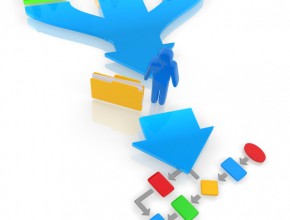 In addition to valuing your business and thinking about an exit strategy, here are some additional planning tips for privately-held companies:
Engage all your employees. Don't leave anyone out of the strategic planning process because in a smaller organization you run the risk of alienating some people. Although you may not think it's appropriate to include everyone on staff, how will it look if everyone but two or three members aren't included? Find ways to engage everyone in the process.
Recognize your constraints. As the owner, you probably have grand ideas and big plans. But remember not to overwhelm your staff by thinking too big or grandiose. Recognize your constraints and create a realistic strategic plan.
Have a clear vision. Being crystal clear about what the owners want to achieve is critical to the success of any privately-held business. Do you want to grow or stay small? If you want to grow, by how much (see the preceding valuation discussion)? What future do you want to create for your business? It's really important for you to be clear about your owner's vision. Because if you're fuzzy on your vision, it will never materialize.
Just do it! I know this slogan can be overused, but it fits perfectly here. It seems like setting aside time for planning in smaller organizations is hard because you don't have a person who can dedicate their time to strategic planning. Take the time to make strategy part of your culture. After the effects of executing your strategic plan are felt, you'll realize that you didn't have time not to do it. I promise!
---