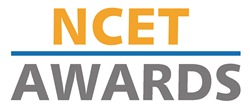 Reno, NV- February 4, 2013 – The Nevada Center for Entrepreneurship and Technology (NCET) recently recognized OnStrategy as "Software Company of the Year." In accepting the award, OnStrategy is pleased to share the spotlight with 19 other companies in various technology categories. Each award recipient is being honored by NCET for having "greatly enhanced the growth and prestige of the technology community in Nevada."
CONTACT:
Cammy Elquist LoRe'
775-398-1562
NCET Tech Awards
The spotlight for OnStrategy is due to the success of OnStrategy, a software system that applies technological solutions to make strategic planning straightforward and attainable to organizations of all sizes. OnStrategy has been an innovator in solving a business problem that has plagued strategic planning since coming to prominence in the 1970s: getting plans off the shelf and into practice. Currently more than 1,000 organizations use the system, and while most are in the United States, there is a growing international base with customers represented in Canada, Europe and Australia.
"With step-by-step guidance and program structure, the functionality of OnStrategy is transforming the way companies approach strategy," according to Tommy H. Smith, a North Carolina-based business consultant who has used OnStrategy with over 40 companies. "OnStrategy is by far the leader in automating strategic planning, introducing substantial improvements along the way that make strategic execution more coordinated and effective."
With OnStrategy, new technologies are continually being leveraged to help make plans more agile and accessible. "There is this continual quest for us to discover and deliver increased functionality to the user," states COO Erica Olsen. "We owe it to our customers to stay in front of the curve, to provide them the benefit of new technology applications so they can integrate their strategies further into the way they do business."
Like OnStrategy, OnStrategy has other innovative software products that apply solid business principles and practices into functional, automated systems. This includes CustomerClout, which is a software solution to transform customer feedback into an action-based system for management. This new product is coming on line later this month. The company has also customized dashboards and report systems to swiftly move organizations to a more successful, intentional future.
---