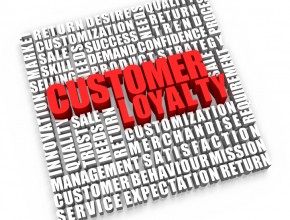 A recent American Marketing Association webinar demonstrated that customer referrals are directly correlated to growth, according to the work of Researcher Fred Reichheld. The challenge can be in tracking and making sense of customer behavior to develop a customer strategy.
David Ensing from Maritz Research cited that 15 of 17 private company sectors have more data stored PER COMPANY than the United States Library of Congress. Having a structured way of sourcing one's own data is a requirement to pull information you can actually use in this kind of environment.
For those reasons, the presentation said a necessary source of data is the Voice of the Customer, a loyalty program that tracks customer satisfaction and repeat behavior. The Net Promoter Score™ (NPS) system offers one way to parse Voice of the Customer feedback in a way that prioritizes the value of customer referrals. Getting those referrals is a matter of providing experiences or products that are so solid and satisfactory that people will recommend it to others in their personal social network.
By categorizing customer feedback into areas of detractors, passively satisfied and promoters, NPS offers a way for companies to segment the data and operationally focus on protecting or improving the experiences that drive word-of-mouth referrals. It's really that simple. Linking this data into operations is the area in which many companies stumble.
The importance of identifying drivers in a Voice of the Customer campaign is the critical link. Many NPS programs now incorporate a few additional questions that give operational insight into key strategic management areas. In our NPS programs, we develop driver questions that give insight into the value delivered to the customer, and isolate existing operations, processes and personnel interactions.
These driver questions give those who implement Voice of the Customer and NPS programs a way to understand the experiences and activities that impact loyalty. In this way, managers and leaders understand how to direct resources and attention into strategic areas that are falling short and, importantly to share best practices of things that are going right.
StrategyCheck
How are you learning about your customers?
---