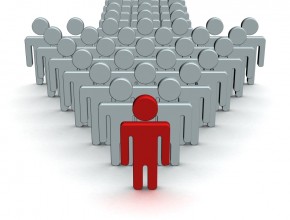 Whether you are at the helm of a strategic plan or simply managing a portion of it, save yourself time by asking a key question: Who on your key leadership team is onboard with your efforts and who is not?  Until you have your power structure in agreement on the importance of your strategic plan, you run the risk of continuous roadblocks.
Communicating the Value of Strategic Planning
The need for change is often inherent in a strategic plan, and this can shift the power dynamics in any organization as it represents a re-prioritization of resources and activity.  With this acknowledged, it is a clear role of leadership, and leadership alone, that must embrace the process, implementation and execution of new strategic actions.  Leadership is tasked with viewing strategy execution as their job. Having a keen understanding of the process of change is vital.
Comprehensive communication about the effectiveness of the purpose of a strategic plan is often a big initial hurdle.  Often strategic goals are viewed as an extra expense that raises costs.  To gain acceptance of new directions based on strategic thinking, the actions of any given plan need to be viewed as solutions to challenges or problems that exist or are likely to exist in the near future.  Cost-benefit analysis and cause and effect comparisons to prod strategic action are also effective ways to bring people on board.
Embracing Change
Once key leaders see that the strategic plan is not only additive but also vital to future viability, their position should shift if they have the organization's best interest in mind.  At this point, building alignment for cross-functionality and even organizational structure shifts can be viewed as solid maneuvers that are based on necessity and not a whim.
At an everyday level, leaders must embrace the strategic change in their approach to work.  For example, if a strategic plan calls for less standardization to create an environment for the development of innovations, then leaders must abide by that playbook.  On the other end of the spectrum, if increased efficiencies are part of a strategic goal, then leaders would have to also abide by and enforce increased standard operating procedures (SOPs).
Staying the Course
Overall, this process is not easy. Don't assume robust, passionate discussions are a rejection of the developments you seek.  Instead, try to inject the values that your organization keeps into the process.  These values should help you anchor the discussions against the tides of tangents and emotions, while keeping the dialogue progressive with the organization's success and longevity in mind.
Strategy Check:  Are your leaders onboard to fundamentally embrace the strategic plan?
---