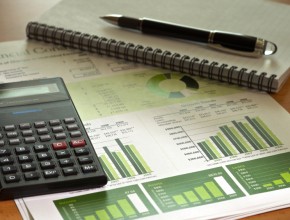 Citrin | Goett | Publisher's Weekly | Hiam
The first article, Six Principles for Leading During Uncertain Times, by James Citrin, describes six principles that great leaders follow. Due to the change in the time with continuous economic upheaval, geopolitical turmoil, and technological change, successful managers are those that effectively lead during uncertain times.
During these uncertain times, business leaders should follow these six principles:

live with integrity and lead by example
develop a winning strategy or big idea
build a great management team
inspire employees to achieve greatness
organize for flexibility and responsiveness
implement consistent management systems.
In order to become an effective manager and lead during uncertain times, one must follow a set of clear enduring principles which will provide a clear road map for finding success during turbulent times.
The Chief Executive Officer (CEO) is known as the premier leadership position in the corporation. This leadership position is often the epicenter of actions that can drive organization to success or failure. How does a corporation deal with leadership problems or drastic changes? What is the best strategy and organizational mind-set a company can have in this situation? Both of these questions are answered by the example of Herb Kelleher. When Herb Kelleher, a previous CEO of Southwest Airlines, decided to move-on from his position of great power, he did something highly unordinary that shook the company in astonishment. Mr. Kelleher chose not one, but two successors. This untraditional way of passing leadership confused many in the company. Power, or "the conch," can be a difficult thing for leaders to share. "Everyone believes that corporate success hinges on the abilities of a single exceptional leader. Does it have to be that way? Maybe not. Maybe over the next two decades, the Southwest succession plan will take hold and a different pattern will emerge" (Goett, 2001). This kind of paradigm shift is difficult to adjust to on both personal and organizational levels. Since there is no common historical pattern to reference, it is almost always impossible to forecast the affects of this kind of change. The bottom line is that an organization, and each person who independently helps to make up its structure, must chose to be dynamic and open-minded. Trustworthy leadership is the foundation of enabling a dynamic organization. The success that was achieved at Southwest under Mr. Kelleher's leadership is exemplary of what kind of leadership can warrant such trust.
Every successful strategic planning process requires leadership. Without a leader, the process will certainly lack direction, passion, and most likely success. In an article from the Publisher's Weekly entitled, "Strategy and Leadership, Explained," an important question is posed; "How can managers at established companies stimulate creativity and passion in the workplace?" (Publisher's Weekly, 2002). The article, which is a review of 5 different books on strategy and leadership, answers this question in a variety of ways that I find practical, and immediately useful. Overviews of the most interesting points are as follows:
A) Make well informed, swift choices. Be a strategic conversationalist in order to bring people on board.

B) Even if your corporation is huge, adapt a mindset like an entrepreneur. This will be contagious and help to create passion.

C) A leader voices his or her statements clearly, simply, and smoothly. You can use your voice and manner of speaking to captivate and motivate your peers and subordinates.
This handbook presents techniques and tools to help in decision making at a top executive level. It presents nine key areas:
Financial decisions
Leadership skills
Manufacturing and Operations
Marketing
Organization and human resources
Product development and innovation
Sales Management
Strategic Planning
General Decision-making
For the strategic planning area, there are 17 different analyses, tests, and checklists to guide decision makers. I particularly have used the ADL (Arthur D. Little) Life-Cycle Matrix to help companies evaluate where they are positioned with products and markets. At Xerox we used the Delta Group, or Boston Consulting Group, for the change to the new "Document Management Company" strategy – and the BCG Growth Share Matrix is presented in this handbook, which looks at cash-flow characteristics of a product portfolio on a quadrant format.
---