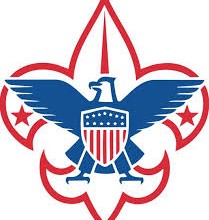 With over 280 councils across the United States and its territories, the Boy Scouts of America is an incredibly impactful youth-serving organization.  As a non-profit it provides expansive, character-forming experiences to individuals and at the same time is focused on serving our communities and country.
Organizationally, the BSA is similar to a franchise in that each council is managed separately by its own board and "CEO", known as the Scout Executive.  Yet they all have the same expectations to meet in order to fulfill the purpose of the Boy Scouts:  to prepare youth in America to become a responsible, participating citizen and leader.
Live your life with honesty. – Boy Scout Oath 
Much like any private sector organization, the BSA has key metrics they track to assess the health of their councils and institution.  These metrics are collectively known as the Journey to Excellence (JTE).  Within JTE there are 18 separate criteria with performance recognition levels of bronze, silver, and gold ratings, respectively.
As one might expect, tracking 18 strategic metrics can be daunting.   In a perfect world, every council might be able to meet all of these requirements. But this is reality – councils exist in many different types of environments with varying levels of resources to pull from.   Some metrics simply need more attention or are more strategically important depending on any given council's unique situation.  An honest assessment of how and where to use resources is a common challenge for any CEO, including Scout Executives.
He carefully uses time and property.  –Scout Law
As a strategic partner to the BSA, three years ago the OnStrategy team created a tailored structured to mirror the organizational structures of councils and the 18 criteria of JTE.  This alignment allows for consistency in larger strategic objectives while giving each council the flexibility to tailor the system for their specific needs.
The Los Angeles Boy Scout council is excelling by populating their JTE metrics each month while also focusing on the "5 Big Rocks" they know are more critical to their strategic journey.  The agility of our dashboard technology provided much needed focus for the LA executive team while giving their Board of Directors a clear view of progress most important to the success of the program in their area.
Chuck Keathley, Scout Executive of the LA Council, is seeing this focused momentum take shape. "We have many important initiatives in the Boy Scout movement, but for us we need to focus on five.  All 18 JTE criteria are important in evaluating the health of a council but the 5 big rocks we chose are the criteria we believe will have the biggest impact on the youth experience in our council and drive the outcomes we desire in the other 13. The flexibility of the system to help us focus on what matters, combines with the dynamic reporting that the dashboard gives to us is helping us stay tracking on serving youth best," notes Keathley.  "It might not look the same as what other councils need to move forward with JTE, but it's what we need to focus on."
4 tips for making strategy relevant
During your strategic planning, it's vital to consider all of the factors and requirements your organization must meet. This is especially important if you're developing a plan at the divisional level where you are still required to meet greater organizational standards and expectations.
Here's a list of quick tips so you can leverage:
Identify what is unique to your organization. Every organization has features, values, or traits which can be leveraged during strategic planning. Further, different divisions of larger organizations also have unique traits and characteristics that, if used strategically, can help accomplish larger goals.
 Look at areas or issues you struggle with. It's common that different divisions of larger organizations struggle with different environmental or cultural issues. Look at what you're specifically struggling with compared to what you're greater organization expects of you; it can often provide clear solutions to difficult problems.
 See how larger organizational goals can be leveraged to fit your needs. Larger organizations can provide guidelines and requirements which can be broad and overwhelming. Take these guidelines and define them in a way that's directly beneficial to your organization.
Make your actions measurable. Your actions and goals must have measurable outcomes so your organization doesn't run blind moving forward in plan execution. Measurable actions allow your team to clearly track where they currently stand and what progress has still yet to be made.
---