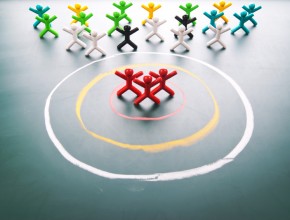 Take out your big-strategy guns and kick it up a notch. To increase your value, you need to create something that is better or different than your competitors. By constructing your value chain, you now know what you can do in specific areas to improve. In this section, you find out how to have a company- or department-wide approach to providing a unique mix of products and/or services to your customers. By having an organization-wide strategy or value-creating strategies, you can consistently provide a product or service that is better than your competition.
Below are three generally accepted organization-wide strategies.
Providing the lowest cost through operational excellence
Providing the best products or services through continued innovation
Providing complete customer solutions through intimately knowing their needs and wants
In case you're tempted to execute all three, think again. That's called being stuck in the middle or riding the fence. Executing a stuck in the middle strategy is like being in the middle seat of a five-seat row on a 747. You don't know whether to crawl over the mom with the sleeping baby to the right or over the guy with his laptop on the left. It's not a good place to be! Companies that find themselves in this position usually end up in a financial crisis or reorganization. That said, this doesn't mean you don't do the other activities well. You just don't focus on them as much as the one that are central to creating value for your customers.
A value-creating strategy should be selected for each target customer group that you serve. For smaller organizations or departments, select one strategy for your whole company. Managing multiple value propositions can be nearly impossible.
Selecting your organization-wide strategy really comes down to determining what your customers value the most about what you're providing them. The low prices? Your cutting-edge products? Your ability to deliver a service that fits their needs exactly? Take a look at each option to see which strategy is the best fit for your company.
---