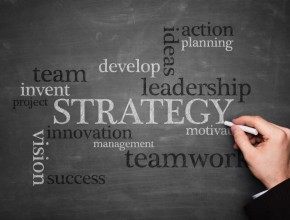 Since we've been talking about scenario planning in this space over the past few weeks, the natural course of discussion leads us to continuity planning. You may decide to accept one or more of the risks identified during your scenario planning, and continuity planning will help you minimize the effects if any of the risks happen.
It's not uncommon for companies to falter simply because they've neglected to plan for the bad times. When FTD's computer system failed just before Mother's Day several years ago, the flower distribution company didn't have a backup plan. Management was surprised by the disruption and lost a ton of orders. You don't want disaster to strike your business, so continuity planning is a great way to prepare your business for an unpredictable future.
Continuity planning ensures that your business doesn't stop running in a crisis and minimizes the impact for your employees, customers, and your reputation if it does. It's a good idea to incorporate continuity planning into your regular strategic planning process because a good continuity plan should change as rapidly as your environment changes. It can be a one-page section at the end of your strategic plan, or it can stand on its own.
Use the following as a checklist for your business continuity plan. Each is an absolute necessity if your plan is to avoid panic in the presence of a threat. Consider, as well, how often and who is responsible for the tasks in each area.
Data is backed up
Current contact information is available in a hard copy format
List of alternative suppliers and buyers is available
Premises are secure
Equipment and machinery is fully maintained
Employees are cross-trained
All insurance plans are current
Employees know about the plan
Employees are able to work offsite
Did you know that September is National Preparedness Month? This nationwide effort sponsored by the U.S. Department of Homeland Security encourages Americans to take simple steps to prepare for emergencies in their homes, businesses and schools. For more about continuity planning for businesses, visit www.ready.gov where you have access to additional detailed emergency planning information and checklists. And for further reading, check out Disaster Planning and Recovery: A Guide for Facility Professionals (Wiley) by Alan M. Levitt.
---