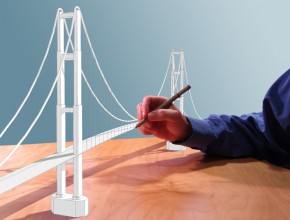 "I'm always on the look out for who is doing strategic planning and making it work for their company." This news bite was just posted about Jetset Travelworld Group – one of Australia's largest franchised travel agency networks. CEO Michael Reed clearly explains what strategic planning is and how it will help his company:
The recently appointed CEO of the Jetset Travelworld Group, Michael Reed, has made his mark with a plan to direct the company's focus on strategic planning. "Many analysts claim the future looks gloomy for traditional travel retailers when compared to the online approach. I couldn't disagree more," stated Reed. "We are operating in a world where, increasingly, the internet is king, but service is paramount."

He has emphasized the need to emphasize the possibilities of traditional travel retailers for providing exceptionally high service standards. He believes that the timing is perfect for the Jetset Travelworld Group to reinvest in the brand.

"I believe there are opportunities to better clarify not what we do, but what we are – what brand equity we have among consumers, and even among our own network."
Not every company finds itself in such a place – but when it does, what a great time to reassess before moving forward. Good luck to Michael and his team!
---