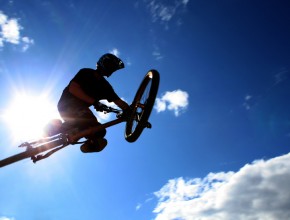 Reno, NV – January 27, 2011 – For organizations that might not have the resources of a Fortune 500 company, the ability to implement new strategic directions or business processes can be daunting.
CONTACT:
OnStrategy Project Manager

Cammy Elquist LoRe'

775.229.3606
As consulting professionals in this area, OnStrategy has long been committed to the simplification of strategic planning best practices. To support this aim, the company has developed an interactive management dashboard, or The Dash, to enhance their flagship online strategic planning platform, OnStrategy (MSP).
What is new about The Dash, is that it offers real time transparency into the progress and metrics associated with organization-wide strategic tasks, goals and objectives. Within 2-3 clicks of the mouse, users can navigate through the entirely of any strategic plan, including views spanning departmental functions and tiers levels. As a tool of MSP, The Dash is a robust tool for strategic plan managers, leaders and other key stakeholders to gain quick insight on a strategic plan of any size.
A common challenge in strategic execution is determining how information within a plan will be monitored, progressively managed and shared where needed. The Seminole Tribe of Florida Tribal Historic Preservation Office (THPO) uses The Dash to stay on target and keep staff accountable to the organization's goals. For the THPO, this tool helps keep tribal members connected to the THPO strategic plan and offers transparency they wish to provide to the public.
"The THPO loves it!" THPO Administrative Assistant Bridgett Wheeler said. "We invite people to get up to speed with our Tribal Historic Preservation Office's strategic plan by visiting our strategy dashboard. It's quick to see how we intend to accomplish our goals, along with updates and measurements of our progress."

While providing a real-time view of strategic progress, The Dash is also deployable across internal or external websites. In this way, it serves as a communication medium that can reach a variety of internal and external stakeholders. For public serving or publicly owned organizations, this fulfills transparency mandates and is a straightforward approach to communicating intent.
"As our clients strive to create living and breathing plans, we decided to enhance standard strategic plan reports to dynamically show the strategic journey in progress," explains Erica Olsen, Chief Operations Officer at OnStrategy. "The Dash fulfills this need and offers the connection between what is viewed to an organization's key performance indicator scorecard."
The Dash is an addition to OnStrategy, a leading online system for strategic plan development. Created for businesses of all sizes, this strategy management system has over 3,000 customers around the world, including Boy Scouts of America, University of Phoenix, Ronald McDonald House Charities, and Microsoft Communications Sector. For additional details about OnStrategy and The Dash, call 775-747-7407.
---